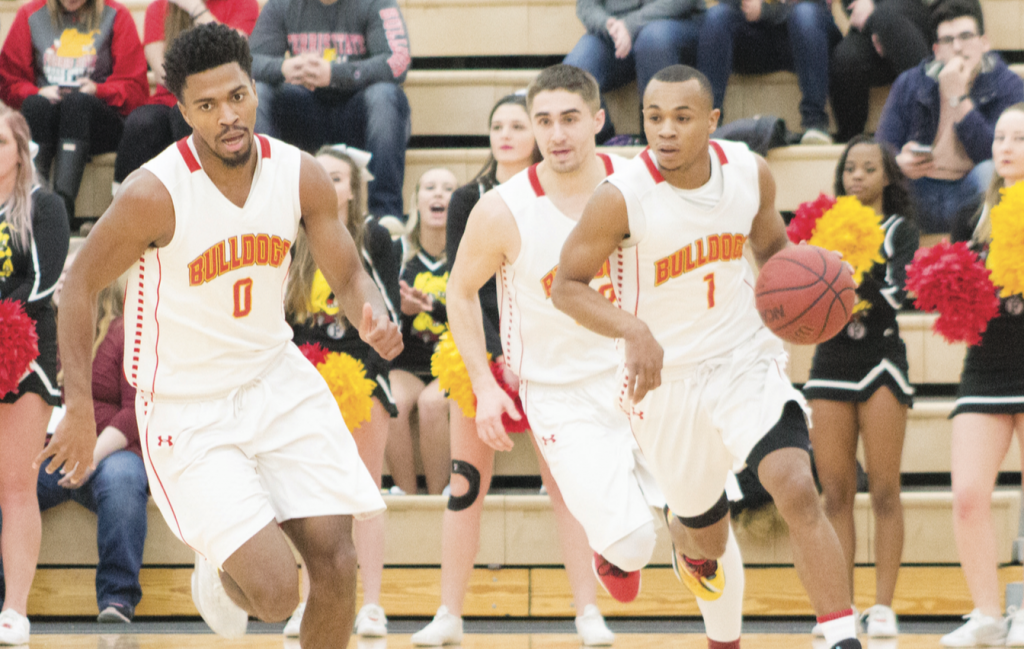 The Ferris men's basketball team has enjoyed an outstanding season to this point, but opponents within the GLIAC pose a huge threat to their success.
Currently standing at a 13-3 overall record, the Bulldogs have blasted out of the gates to a hot start. Ferris has also taken care of business within the GLIAC, with a 7-2 conference record.
"The inter-conference games are extremely important," said sophomore center Zach Hankins. "The level of competition is always high. We al- ways have pressure to be the best we can be. But seeing the competition right up there with us adds some focus to who we need to beat and how to do it."
Prior to the Bulldogs' 91-59 rout of Northwood over the weekend, the men's team was stuck in a heated three-way tie in the GLIAC standings for first place.
Now by virtue of that win, the Bulldogs have vaulted themselves into the top spot in the conference.
The Bulldogs are not in the clear quite yet as five teams are only one game back, threatening to take Ferris' No. 1 spot. Leading the charge is one of only two teams in the conference to have beaten the Bulldogs—Findlay.
It's easy to get caught up in what this team has done early in the season, but the Bulldogs know that they need to finish strong to be sitting pretty when the playoffs roll around.
"The second half of the season is really where the top teams get weeded out," Hankins said. "Generally, a few teams will begin to stand out and end up with records that place them in decent seeds in the tournament."
With a month and a half remaining in the regular season, the Bulldogs will look to build on their strong season at the home of the Saginaw Valley State Cardinals 8 p.m. Thursday, Jan. 19.