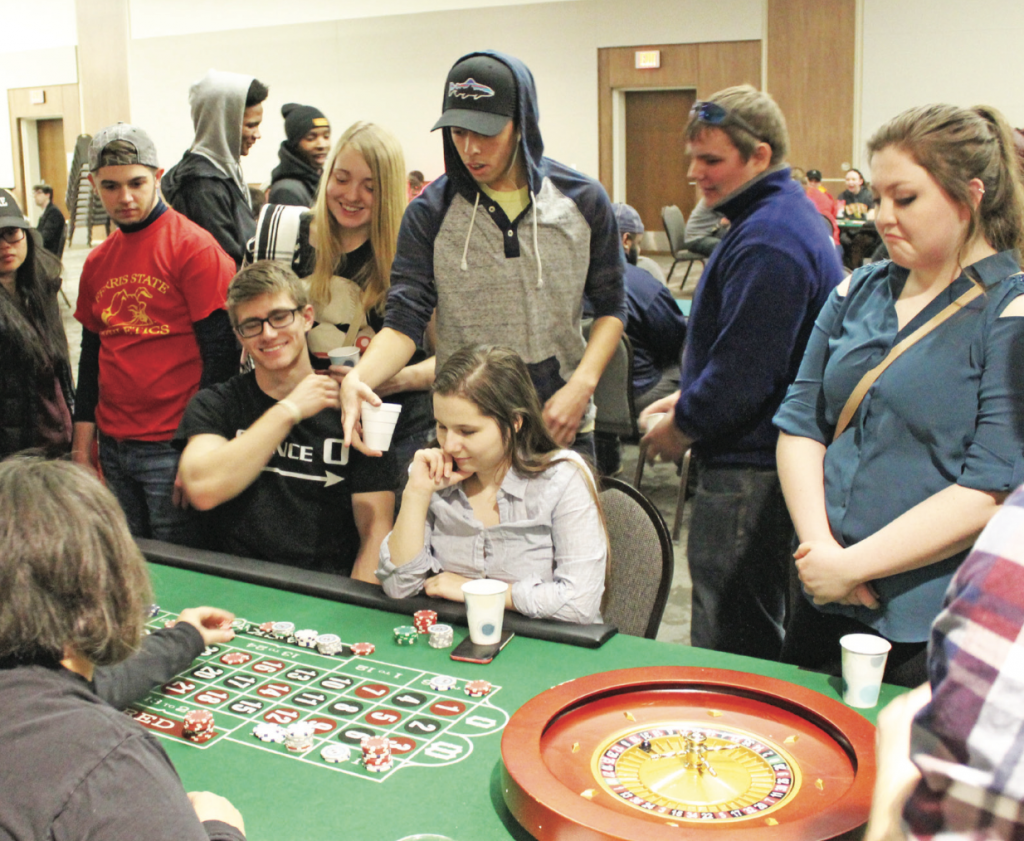 The University Center looked more like Las Vegas as more than a hundred students gathered for the Center for Leadership, Activities and Career Service's (CLACS) casino night event.
The event was held last Friday, Jan. 13, from 10 p.m. to midnight.
Angela Roman, the director of CLACS, worked in collaboration with other faculty and staff to orchestrate the event.
"This event is to welcome back students and to get them doing something fun on a late Friday night," Roman said.
Games including blackjack, poker and roulette were dealt by different faculty from Ferris departments.
Among the dealers were faculty and staff members from the Office of Student Conduct, the Office of Housing & Residence Life and FLITE library.
"It's a chance for us to meet students," Roman said. "We want people to just relax and have fun."
Participants were buzzing about the prizes for the people with the highest chip count. These prizes included Beats headphones, a Keurig coffee maker, $100 in Bulldog Bucks and a Fitbit fitness tracker.
In addition to the games, a wide array of foods and drinks were provided such as sushi, popcorn and punch.
While some students like Ferris mechanical engineering senior Shane Nitz were notified about the event through an email, others found out through word of mouth or flyers.
Ferris nursing senior Sarah Robinson was with friends playing bingo and enjoying the food.
"I think events like this are important because it gives students the opportunity to meet other students and also it's a chance to have fun without drinking," Robinson said.