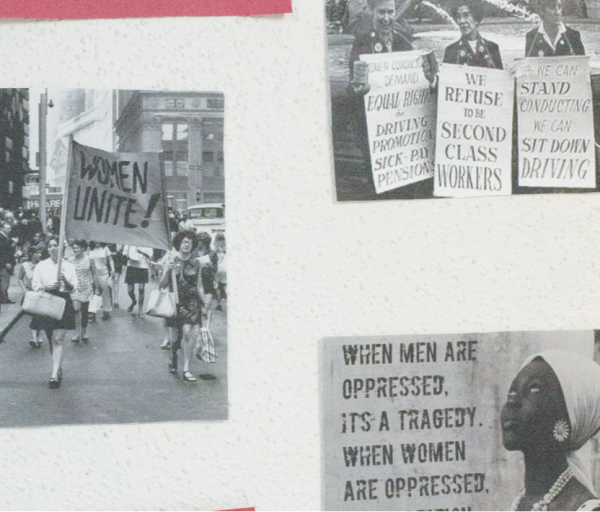 Only three federal holidays are held on the birthdays of individual leaders: Christopher Columbus, President George Washington and Dr. Martin Luther King Jr.
Dr. Martin Luther King Jr. is best remembered as a leading activist in the civil rights movement using non-violent civil disobedience to end segregation in the 1950s and 1960s.
King's efforts earned him the Nobel Peace Prize in 1964 for fighting racial inequality nonviolently. His work helped push for the signing of the Civil Rights Act on July 2, 1964, which legally ended all racial segregation in public places.
MLK day is held on the third Monday of each year, falling close to his birthday of Jan. 15. MLK Day became a federal holiday Nov. 2, 1983, and was first observed Monday Jan. 20, 1986.
Ferris State University honored the works of Dr. King on MLK Jr. Day, Monday Jan. 16. Students sounded off on their opinion of King's work and what the day means to them.
Ferris pre-nursing sophomore Robert Ross is glad to see his university take the time to honor the effort of MLK and hold no classes on the federal holiday.
"We never had this day off in high school and it's important that in college classes are not held," Ross said.
Ross also acknowledges the impact that King has had on his life alone.
"Without him, I may have never been born considering my Mom is white and my Dad is black. At one point, interracial marriage was not tolerated," Ross said.
Ferris public relations junior Drue Thornton was impressed by King's ability to bring so many people together.
"The fact that he was able to pull so many people to individual protests is incredible," Thornton said. "Today, we try to get Facebook likes and shares and that is a struggle. Without modern technology, he was able to pull over 200,000 people together to protest for racial equality in the 1960s."
Ferris digital animation design freshman Colin Keeler talked about his celebration plans for MLK Day.
"I will be marching in the Freedom March," Keeler said. "But I wish more people took this day more seriously and not just a day of no school."
Keeler was asked what he felt would be one thing King would be disappointed with if he were alive and well today, to which he simply stated, "Our President-Elect."
Ferris music industry management junior Christopher Taber stated, "King was the dream he spoke of."
Taber was asked whether or not he believe Dr. King's dream has been carried out to this day.
"His actual dream wasn't carried out," Taber said. "Racial tensions are not as bad as they were in the 1950s and prior, but I feel like right now tensions are growing."
On the same topic, Ross added, "His dream has been carried out where black and white students sit in the same classroom, but we need to still progress more as a nation."
Dr. King was arrested unconstitutionally multiple times, disallowing his Freedom of Speech and Freedom of Assembly rights, both protected by the First Amendment of the Constitution.
Ferris automotive engineering technologies senior Braden Poole sounded off on his definition of Freedom of Speech.
"Freedom of Speech is exactly what it says in the title," Poole said. "When I speak, you can accept it or not. Regardless, I said it."
To view the list of events to celebrate the legacy of Dr. Martin Luther King Jr., visit ferris.edu/omss.