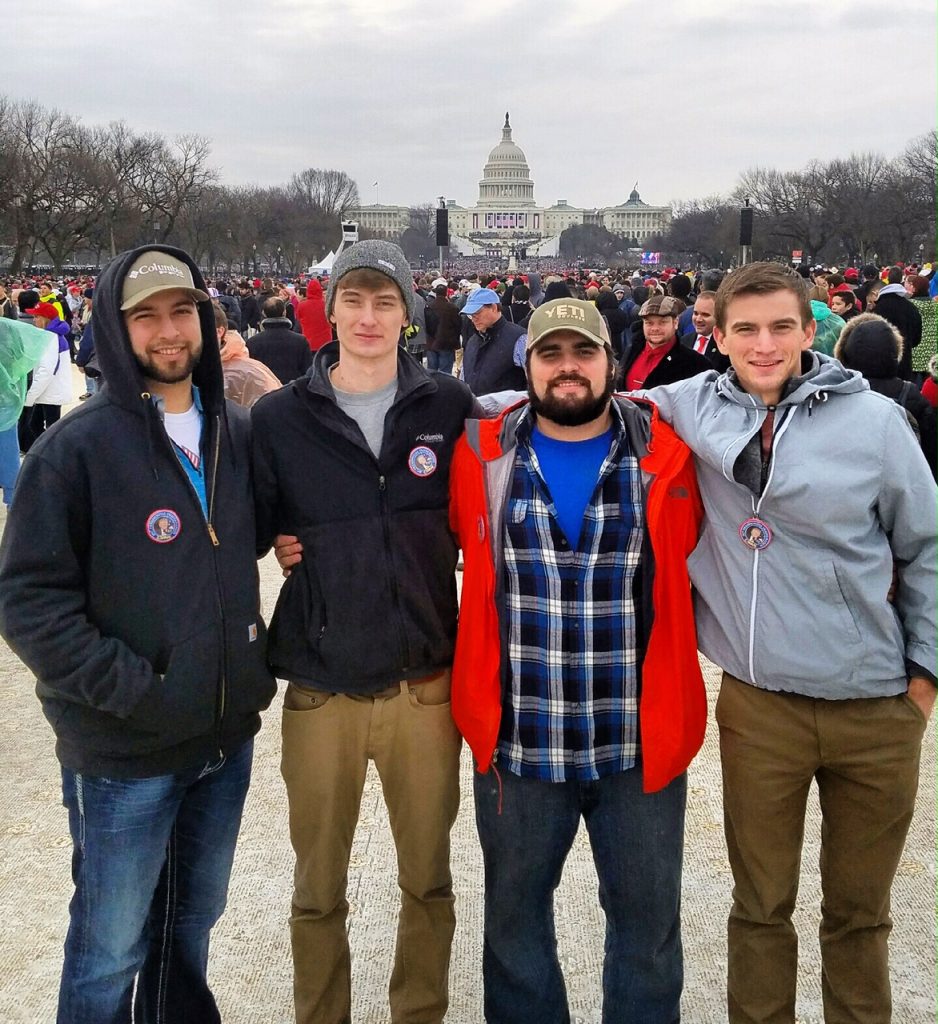 Four Ferris students seized their chance to witness history by driving all night — more than 700 miles — to reach Washington D.C. in time for the presidential inauguration.
Ferris CAD tool and design sophomores Luke Richmond, Adam Yunker, Derek Fredenburg and Matt Simmons made plans to attend the inauguration just days before the event.
"It was Matt's idea. We were just sitting in class and kind of joking around about it saying we should all go down to the inauguration," Richmond said. "Everyone just said, 'I'd do it.'"
The group embarked on the trip the night of Thursday, Jan. 19 and drove for more than 10 hours before reaching their destination.
"We actually stayed up all night Thursday into Friday. The night driving was rough," Richmond said. "Then we stayed up the whole day on Friday. It was worth it."
There's been some intense debate surrounding the amount of people in attendance at the inauguration, with estimates ranging from a few hundred thousand to 1.5 million. While final numbers still remain cloudy, it's clear that both attendees supporting President Donald Trump and opposing Trump were in the area for the occasion.
"The people who were on the Trump side were all ready for him to be in office and they were excited and happy. Then when you got back towards all the protestors it was kind of like a silent, quiet 'this is actually happening,' feeling," Richmond said.
The Bulldogs took advantage of their time around the nation's capitol by visiting several nearby monuments.
"We went to the Arlington Cemetery, which is where all the veterans are buried," Richmond said. "I didn't realize how big that place is. It's tombstones for as far as you can see and it's a really eerie feeling knowing that all of that was just from war."
Still, the group was in town for more than just the typical tourist hotspots. They ultimately made the trip to see the 45th president of the United States of America sworn in.
"Trump's speech was the most memorable part of the trip because that's our next president, and we were there to actually witness him give his speech to the country," Richmond said. "It was something like I've never experienced."