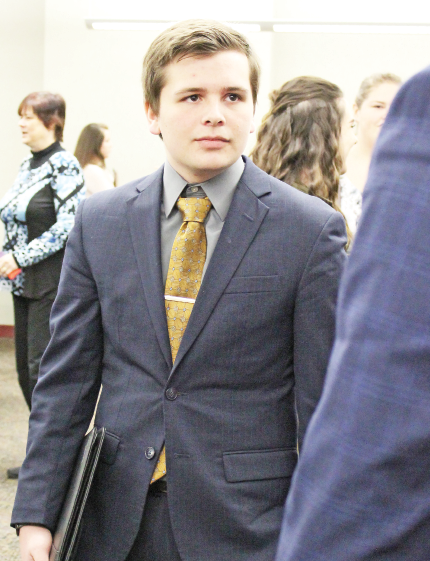 Creating the opportunity for other students to network was the goal for student organizers of the American Marketing Association's (AMA) Network and Opportunities Summit on campus.
Nearly 20 students from the college of business were present to hear representatives from sponsors such as Aflac Insurance, TekSystems, Staples and Northwestern Mutual speak about their companies and what they do.
According to entrepreneur.com, networking is defined as developing and maintaining contacts for business purposes beyond initial personal contact.
"We wanted students to be face-to-face with our sponsors, which will give them the opportunity to talk to future employers about whatever they want," said Ferris marketing junior Trevor Holowaty.
During the summit, representatives from TekSystems said that students who are interested in working with people as a part of their career should get in the habit of networking and reaching out to different companies.
The Networking and Opportunities Summit was developed to help students get comfortable with making professional contacts and interacting with others to find mutual connections.
"I've prepared myself to network with the help of AMA professional events," said Ferris human resources management junior Chelsea Crandall.
Northwestern Mutual campus recruiter Stephanie Mellinger said that networking is important because it gives people the opportunity to learn more information about a company.
"Being able to network while in school can show companies that students are serious and willing to put the work in," Crandall said.
Sponsors at the summit claimed companies are currently looking for millennials with college degrees because they bring a lot of energy and a fluency with technology.
The Network and Opportunities seminar was 6 p.m. to 8 p.m. Thursday, Jan. 26, in the Business building.
For more information about events hosted by AMA, visit amaferris.org