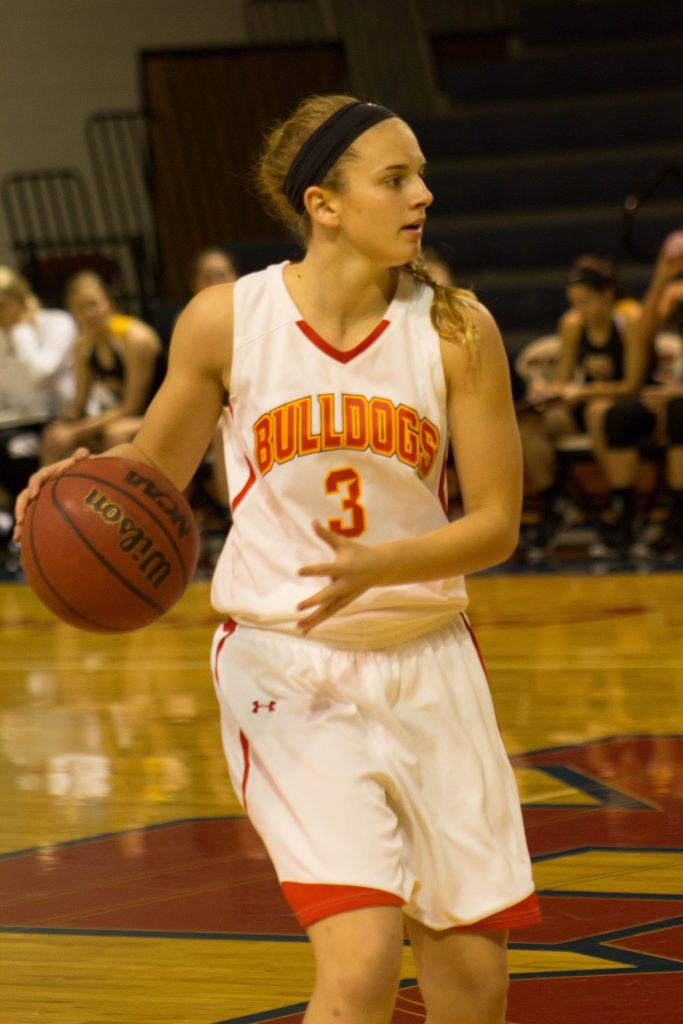 There's a storm brewing on the Ferris women's basketball team's roster, and fans will have the privilege of watching "Hurricane Renee" for the next four years.
Ferris freshman guard Renee Sturm hit an efficient 14 points by going 3-4 from the floor at Northern Michigan and 3-5 while netting three free throws at Michigan Tech in the Bulldogs' weekend efforts. Sturm also tallied four rebounds and three assists, and did not turnover the ball in that span.
Sturm, a 5-foot-9 force from Williamston averages 23 minutes per game in her first year on the court for the Bulldogs. The team currently only fields one senior, so Sturm and the rest of the underclassmen have been asked to step up quickly throughout Ferris' 4-16 sea- son.
Ferris State will next see action when they host Saginaw Valley State 6 p.m. Thursday, Feb. 2, before heading to Wayne State 1 p.m. Saturday, Feb. 4.