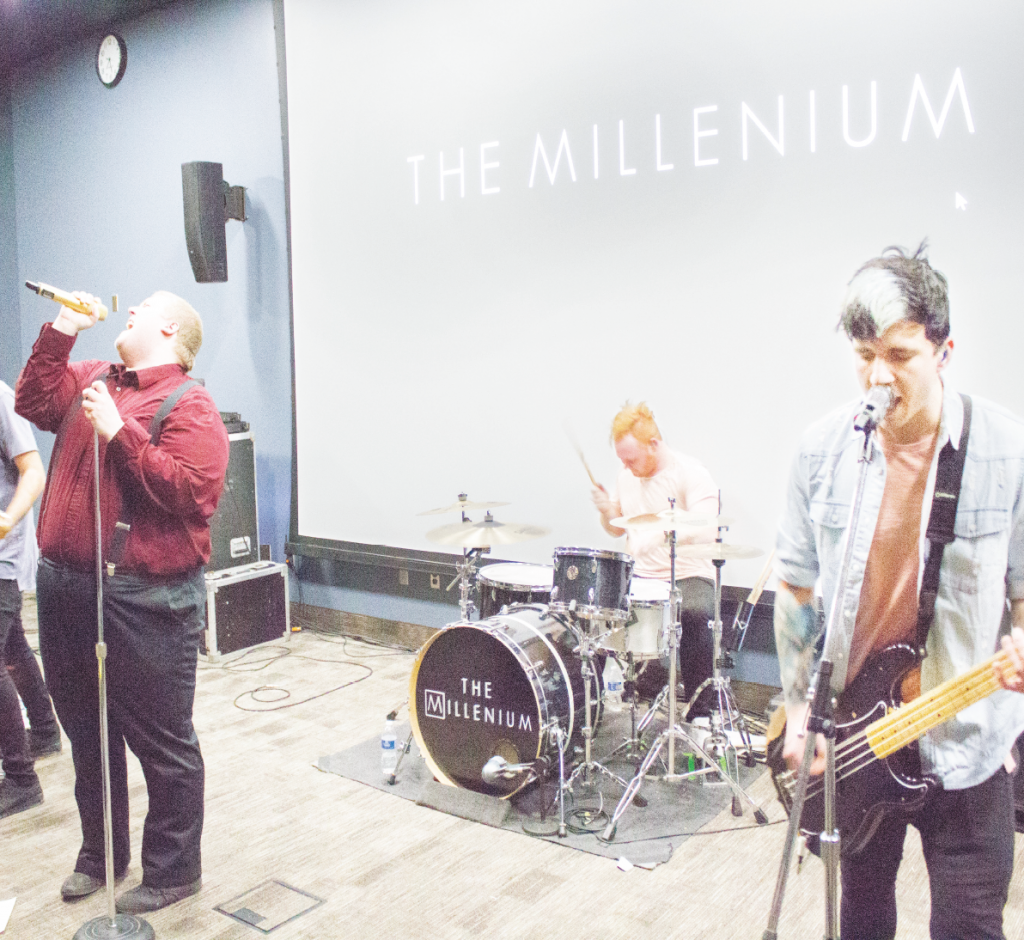 Pop-rock powerhouse The Millenium commenced the first night of MIMA's Independent Showcase with an intimate performance.
The Wisconsin-based band ignited the Business building auditorium with a ten song set Thursday, Feb. 2, including a blistering cover of Britney Spears' hit-single "Toxic."
"We absolutely love playing shows, and especially traveling to new places to play for new people. This kind of showcase is also something that we're not used to doing so it intrigued us even more," said front man Matt Hasenmueller.
The performance marked the beginning of the Music Industry Management Association's2017 Independent Showcase series, in which three different independent artists visit Ferris to perform and then chat with audience members about the music industry.
The Millenium is categorized as an indie group, as the band is not signed to a record label and manages itself.
After the performance, the band stayed for an hour-long question and answer session where they answered questions about their upcoming album, each members' background, favorite music and what it's like being a young, independent band.
"If you really wanna do it and you want it to be your life, you really need to commit your life to it," said guitarist Kyle Featherstone about being an independent artist.
"Just be ready for an uphill battle, always, "added drummer Brandon Bruyette, before the group zipped off to Minneapolis for another show the next night.
The next showcase performance will feature Marina City 7 p.m. Thursday, Feb. 9, in BUS 111, followed by another question and answer session in the MIMA office.
Tickets for non-students are $5 and $3 for students.
For more information on The Millenium, the band's page can be found at facebook.com/themilleniumWI.