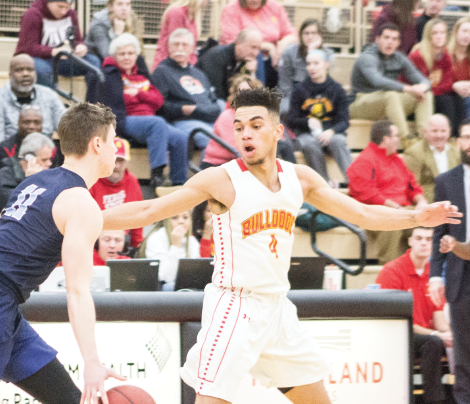 Ferris junior point guard Drew Cushingberry stood out among the Dawg pack in an 82-65 rout of Wayne State Saturday, Feb. 4.
Cushingberry averages more than 10 points per game by shooting 47.3 percent from the field, but he blew those numbers away by hitting 21 points on 12 shots against the Warriors.
The 6-foot-2, 184-pound Romeo native led the team in assists against WSU by tallying five.
In Ferris' previous game against Saginaw Valley State Thursday, Feb. 2, Cushingberry also made his presence felt by netting 15 points and grabbing six rebounds.
Cushingberry has participated in 89 games as a Bulldog dating back to his freshman year in the 2013-14 season.
The Bulldogs will be looking to extend their 15-game winning streak and defend their spot atop the GLIAC standings when they host Lake Superior State 8 p.m. Thursday, Feb. 9, in Big Rapids.