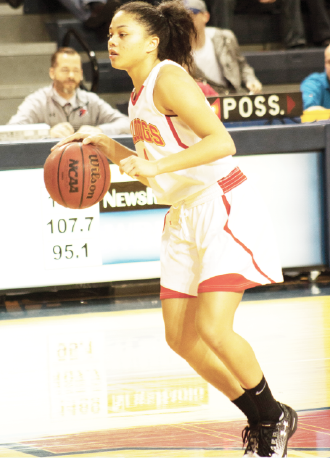 Wearing red to this weekend's games not only backs the Bulldog athletic programs, but also supports heart health thanks to RED OUT the Wink and the Rink.
Ferris State students in the Sports Careers registered student organization (RSO), in conjunction with other students in sports communication courses, are working to present RED OUT the Wink and the Rink once again Saturday, Feb. 18.
The day of red begins 1 p.m. with the women's basketball team hosting Michigan Tech. The men's game follows at 3 p.m. where they will also host Michigan Tech, both games taking place inside Wink Arena. To cap off the evening, Bulldog hockey will host Alaska Anchorage 7:07 p.m in Ewigleben Ice Arena.
With the Red Out taking place throughout the day, all spectators are encouraged to wear red in support of heart health as the RSO works to raise money for the Spectrum Health of Big Rapids Cardiac Rehab Unit.
Sandy Alspach, adviser for the Sports Careers RSO, helped start the Red Out event four years ago. Alspach said that she believes the RSO has embraced the event as a part of their social identity.
"Every year, we try to make it bigger and better," Alspach said. "We still have one target philanthropy. That's the cardiac unit at the local hospital so that everything in the community stays in the community."
In the concourse of the sports complex, the RSO will have games, activities, a silent auction and much more to encourage the sports fans of the day to donate to their healthy cause.
"It's associated with sport and fitness, which is totally on mission for what Sports Careers RSO is about," Alspach said.
Sports communication senior Cierra Buckner is running the Red Out event for the second year in a row. Buckner, along with her "street team" have been connecting with organizations from the community to help market and promote the event.
"My favorite part is game day and seeing all of our work being executed," Buckner said. "It's stressful putting it together, but at the end of the day when we take a picture with the check with the foundation representative, it lets me know we made it."
Ticket sales on the day still go to the Ferris State athletics program, but the RSO will be collecting monetary donations throughout the day along with their many activities in hopes of reaching their goal of buying a new treadmill for the patients recovering in the cardiac care unit.
Last year, the Red Out event raised more than $600, an amount the RSO hopes to top come this Saturday.