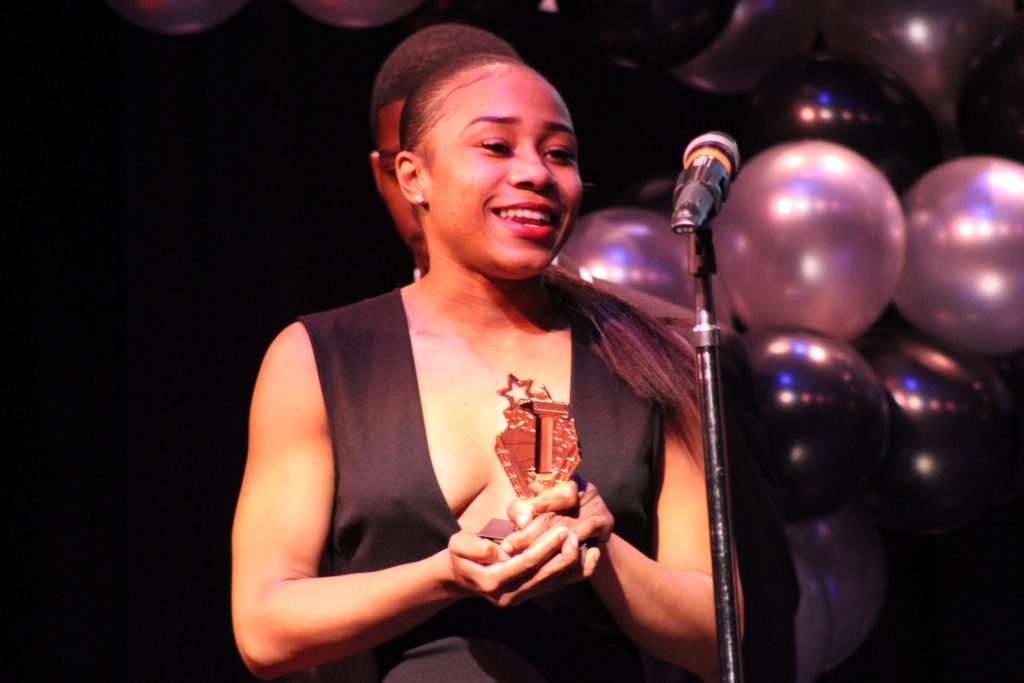 Black Leaders Aspiring for Critical Knowledge (BLACK) hosted a night of laughs, awards and singing at the 22nd annual Image Awards to honor the students at Ferris State.
LaMira King, a Ferris State student at the time, wanted a way to show acknowledgement to the minority student at FSU. This led to the first ever Image Awards in 1995.
Many awards were handed out Saturday, Feb. 11. There was a comedian, Joshua Adams, dance performance by Platinum from Michigan State University, a poem written and read by Talesha Wright and to finish off the night, a performance by 2013 American Idol contestant Malaya Wats.
The winners for each of the awards are nominated and then voted for by Ferris students through the OrgSync site.
Award recipients throughout the night were Christopher Moore, Kappa Alpha Psi, Epsilon Tau chapter, Emon Merriman, Talesha Wright, Tavierre Thomas, Danyelle Gregory, Matthew Chaney, Briana Johnson, Michael Wade, Ellyse Ghoston, You Beautiful Black Women, Delta Sigma Theta, Zeta Rho chapter, Brian Chandler and Taylor Williamson.
The sitting president of BLACK is Ferris criminal justice senior Brian Chandler. He took home the W.E.B. Dubois Outspoken Student Award.
Ferris business administration senior Taylor Williamson is the president of You Beautiful Black Woman (YBBW). Williamson took home two for herself and the organization took home three, making it a combined five wins for Williamson and her organization.
"It was an epic night," Williamson said. "One that I am going to remember. I was so happy and excited to win the award and happy for YBBW as well. We work so hard for this and this night proved that hard work will pay off."
YBBW were deeply honored to win so many awards and are looking to continuing making an impact on the Ferris campus in a positive way.
Ferris radiology senior Arshano Mckenzie, the president of Alpha Phi Alpha, Zeta Beta chapter, also took home an award.
The fraternity was also honored to win the award and excited to celebrate afterwards.
"The challenge is in the chase and the joy will always be in the journey. You can't stop," Mckenzie said. "Join in. Go to as many things as you can. College is about finding how you want to live your life."