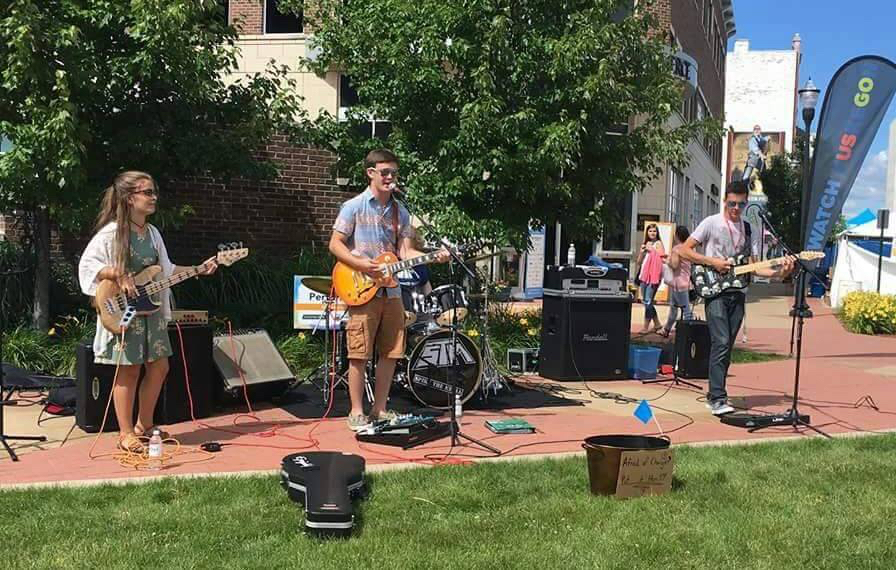 The complete lineup for Music Takes Action 2017 has been announced.
Spike the Media, featuring Ferris product design and engineering technology transfer student Brendan Martin, will open the show. They'll be followed by A Thousand Horses before country music star Frankie Ballard headlines to close out the show. Get some background on the headlining act here.
A Thousand Horses is a southern rock band formed in 2010 best known for their certified gold single "Smoke," which debuted at No. 1 on the United States Country Airplay charts and earned the band a nomination for best music video at the 2015 CMT Music Awards. A Thousand Horses has toured nationally in support of their full-length album "Southernality."
Spike the Media is a Muskegon-based progressive rock band drawing influence from a wide range of artists including Foo Fighters, Radiohead and Rush.
"Opening up for two vastly bigger names than our own is quite the treat, and we couldn't be more thankful for this wonderful opportunity," reads Spike the Media's Facebook page. "We're gearing up to give you a night you won't forget."
Students can pick up one free ticket to the event starting Feb. 27 in the Entertainment Unlimited office in Room 121 of the University Center from 11 a.m. to 4 p.m. on weekdays. Students must show their student ID to get a ticket.
Public ticket distribution begins March 15.
At the event, doors open at 5 p.m. and the music begins at 5:30 p.m. on Friday, March 24, in Wink Arena.
Check out samples of Spike the Media and A Thousand Horses below!