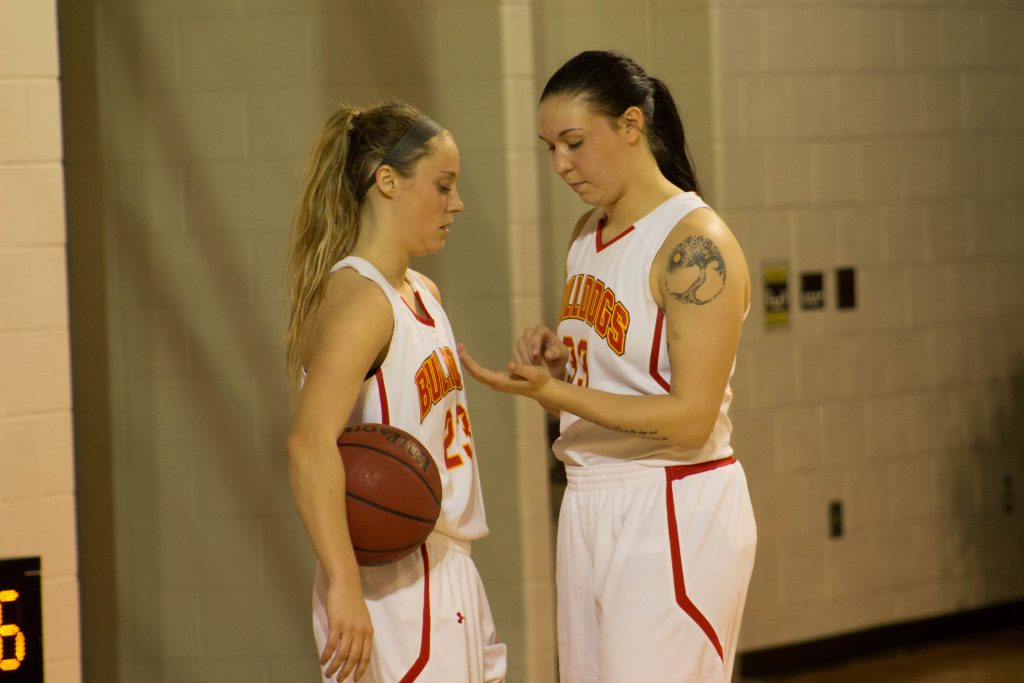 Senior day for the lone Bulldog women's basketball senior resulted in a loss at the hands of the Michigan Tech Huskies.
Michigan Tech jumped out ahead with an early first quarter lead, rolling into the second quarter with a 22-12 lead over the Bulldogs. Michigan Tech shot 52% from the floor in the first quarter, making two-of-three three-pointers. The Bulldogs struggled with turnovers early on, going into the second quarter with seven.
By half time, the score was 36-28 in favor of Michigan Tech. The second quarter saw the Bulldogs outscore the Huskies 16-14 with a couple of three-pointers that kept them alive. Through two quarters of play, the Dawgs were shooting 50% from three and 82% from the free throw line, making 10-of-12. Junior guard Leah Humes led the scoring for the Bulldogs through two with nine points coming off the bench.
The Dawgs were outscored in the third quarter 16-15, bringing the three quarter score to 52-43. Junior forward Rachel McInerney took over the leading scorer position with 12 in the third.
The Dawgs came out with fire in the fourth quarter, bringing the score to within five at one point, but the Huskies continued their scoring efforts and brought the point gap to ten.
Redshirt freshman guard Riley Blair was unable to return to the game after sustaining an injury to her leg in the second half, putting her on crutches for the remainder of the game.
The game ended 74-64 with the Huskies outscoring the Dawgs 22-21 in the fourth quarter. McInerney ended up leading the Bulldogs in scoring with 20 points and went 10-for-12 from the free throw line. The Huskies had a balanced offense throughout the game with four different women leading their scoring effort, all with 13 points apiece.
Ferris State outrebounded the Huskies 38-32 but also had more turnovers with 17 to the Huskies 15 in a losing effort.
Forward Joslyn Nicholson was the lone senior in the program who was honored for her time as a Bulldog before the game. The Bulldog women are back in action at 6 p.m., Thursday, Feb. 23, at Grand Valley State University in their regular season finale.