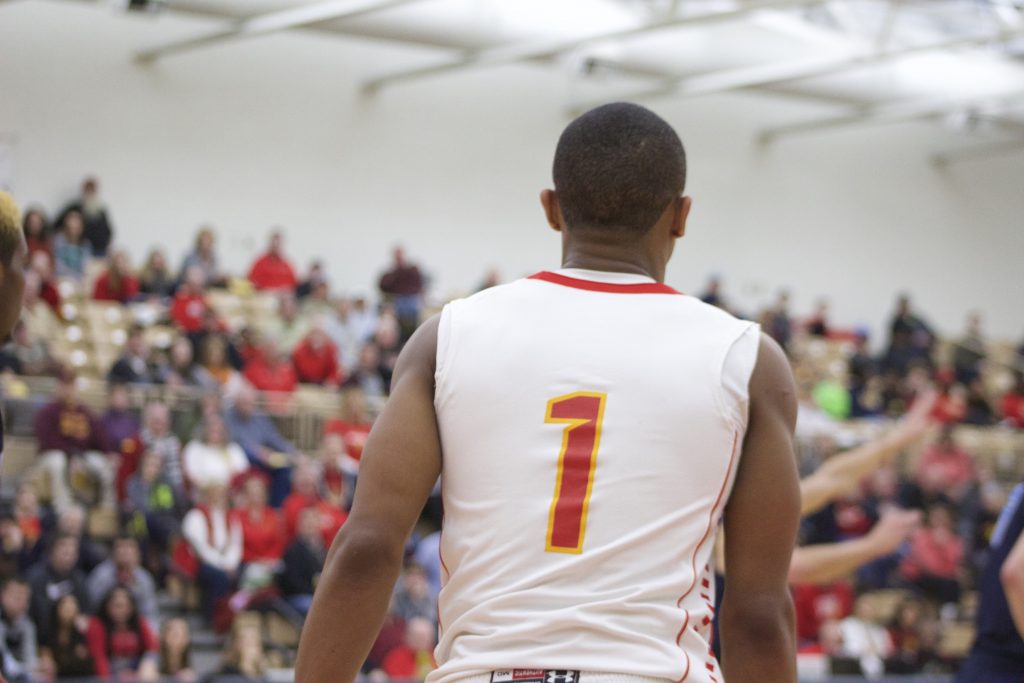 There was no twine to be seen in Wink Arena Saturday night following the Ferris men's basketball team's 81-76 victory over Michigan Tech.
The Bulldogs, who solidified their No. 1 seed in the GLIAC tournament, took scissors to the nets and wore them around their necks with pride.
The first half of the game was a good one for the Bulldogs, allowing them to head into halftime with a seven-point lead over Michigan Tech.
However, the Huskies would not be taken down quietly and they showed that, storming back to take a one-point lead with just over 11 minutes remaining. Ferris showed poise for the rest of the game, reclaiming their lead and driving it all the way to a regular season championship.
Ferris senior guard Quentin Ruff enjoyed a team-high 20 points for the night. A fitting finish for the lone senior to be honored on Saturday as part of Senior Day.
Also pitching in for the Dawgs was junior guard Drew Cushingberry with 15 points and sophomore center Zach Hankins who turned in a double-double with 13 points and 10 rebounds.
Strong free-throw shooting proved to be a major factor for the Bulldogs as they recorded a 74 percent clip down the stretch to pull away.
This win means Ferris will be bringing the quarterfinal round to Wink Arena Tuesday, Feb. 28.
Ferris will look to add another win to their already impressive 23-4 record, as they play host to Grand Valley State at 8 p.m. Thursday, Feb. 23, in Wink Arena.