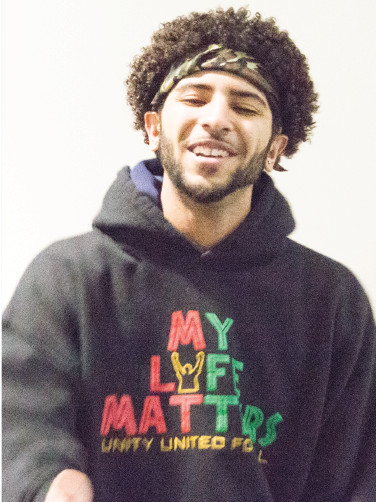 The Ferris chapter of the National Association for the Advancement of Colored People (NAACP) hosted a rap cypher where students could express their views on the world through raps, songs and poetry.
The cypher took place Wednesday, Feb. 15. Ten participants expressed their views on current events in the world and celebrated Black History Month.
Ferris respiratory therapy junior Shawndra Tucker is the current president of Ferris' NAACP RSO. Tucker performed a rap and a poem.
"I just see it as a great way for people to express themselves and their views," Tucker said.
Tucker's poem was about police brutality and her rap was on how black history is being taught. Tucker said she was nervous to perform, but is happy she could express her views.
The announced theme of the cypher was Black History Month, but the students took a parallel approach.
NAACP wanted students to express their different views and struggles through things they love. Tucker said that listening to the different views of people coming out and performing inspired her and she was able to see what others were going through.
Ferris business marketing sophomore and vice president of Ferris NAACP Kayla Jordan wrote a poem and rap about the history of African Americans throughout the United States and police brutality as well.
"Our 2017 rap cypher was an event that has encouraged many to speak up about the current issues of today," Jordan said. "It is something that will encourage many students to express themselves in a positive way."
Both Tucker and Jordan believe their voices were heard and that the cypher was a great way to express themselves. They both love writing and using their talents to show the issues of today.
The NAACP would like to make the rap cypher an annual event and have one at least once a month.