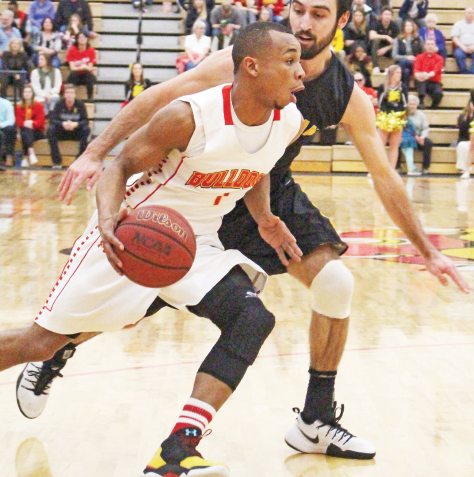 The Bulldogs' only senior guard Quentin Ruff did everything he could to seal the GLIAC Championship and top seeding in the tournament on Senior Day.
Ruff led the team with 20 points in an 81-76 home win against Michigan Tech Saturday, Feb. 18.
The 6-foot-0-inch, 173-pounds Elgin, Ill., native also sunk four-of-four free throws, snagged four rebounds and led the team in minutes played with 34.
The No. 1 Bulldogs will cap off the regular season against Grand Valley State 8 p.m. Thursday, Feb. 23, in Allendale.