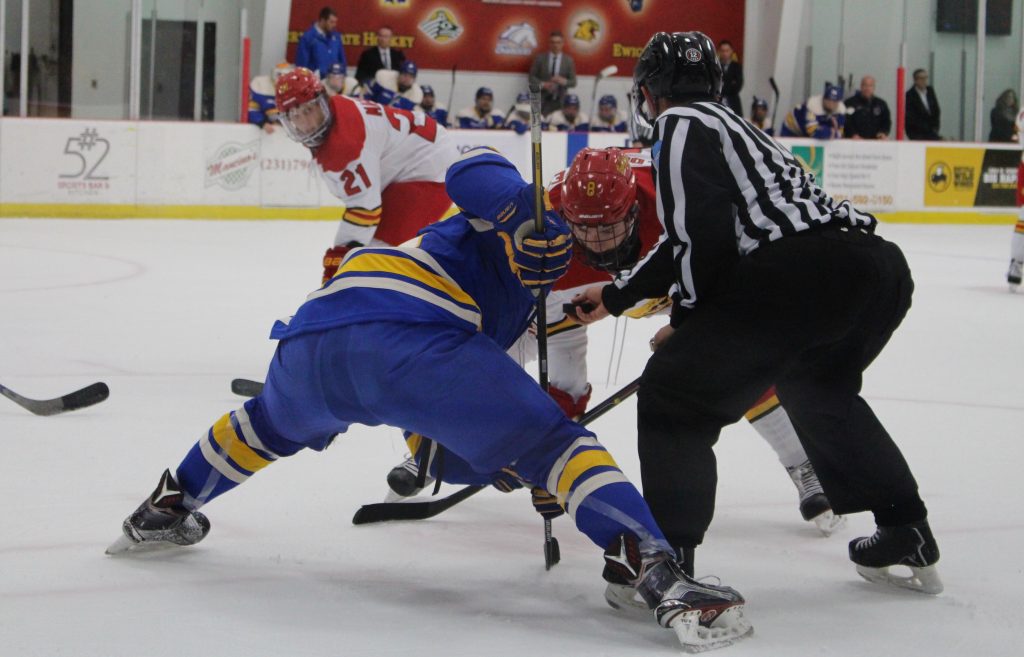 The Bulldogs' offense combined for 45 shots in a much-needed 6-4 victory at Lake Superior State.
The Dawgs struck first when Ferris senior forward Gerald Mayhew scored his first goal of the game early in the first period. Mayhew would also close out the scoring on the night with an empty net goal to sink the Lakers' ship late in the third period.
The teams continued to trade goals back and forth throughout the game, but the Bulldogs' offensive firepower and their high volume of shots helped them seal the deal. Two of Ferris' goals came off the stick of senior forward Chad McDonald. Ferris sophomore forward Craig Pefley also made his presence felt on the ice by assisting on three goals and scoring one himself.
Ferris freshman goaltender Justin Kapelmaster made 26 saves on 30 shots while earning his ninth win of the season.
Unfortunately for the Bulldogs, Bowling Green State also took care of business against their opponent Alabama-Huntsville by winning 7-0. Both Ferris and BGSU earned a three-point bump in the standings and are still locked in a dead heat for fourth place and coveted home-ice advantage in the WCHA Playoffs.
The Bulldogs will play their final regular season game of the season 7:07 p.m. Saturday, Feb. 25, in Sault Ste. Marie, Michigan.