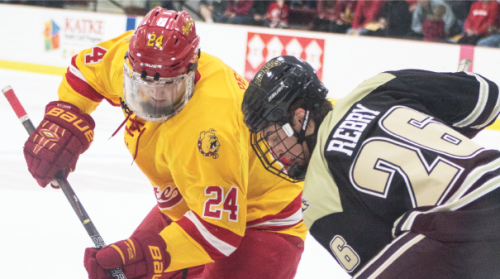 Ferris sophomore forward Craig Pefley did everything he could to sink the Lakers' ship in the Bulldogs' most recent series against Lake Superior State.
Pefley played a hand in four goals in the 6-4 win over LSSU Friday, Feb. 24, by racking up three assists and scoring one power play goal of his own. The 5-foot-10, 180-pound St. Clair native also won 16 of 19 face-offs on the night.
In the following game, the Bulldogs failed to match the previous night's offensive output and had to settle for a 1-1 tie. Still, Pefley played a role by winning nine face-offs and recording a shot on goal.
The Dawgs will start their postseason at Bowling Green State in a best-of-three series. The first puck drop is slated for 7:07 p.m. Friday, March 3, in Bowling Green, Ohio.