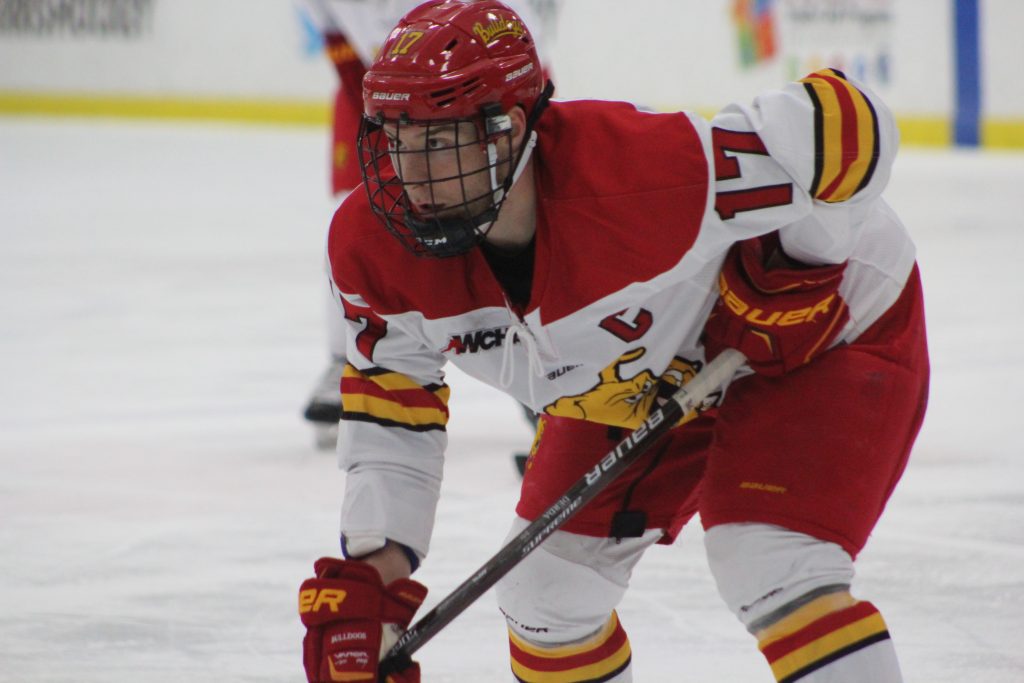 The Bulldogs will be playing for their lives in a win-or-go-home scenario after tonight's 6-1 loss against Bowling Green State.
Zero Ferris State skaters finished with a plus rating and only two Bulldogs ended even in the plus/minus category on the night.
Ferris' lone goal came at the 12:47 mark of the first period while the Bulldogs were on the power play. Senior forward Jared VanWormer scored with help from fellow senior forwards Gerald Mayhew and Chad McDonald to put the score at 2-1.
That was the last action of the night for the Dawgs' offense, and the Falcons managed to put the game well out of reach by scoring four more goals before the end of the second period and coasting their way to a 6-1 victory.
Sophomore goaltender Darren Smith helped the Bulldogs to the McNaughton Cup last year by allowing just five goals through four WCHA Playoff games, yet it was freshman goaltender Justin Kapelmaster who earned the start in net. Kapelmaster struggled against the Falcons and recorded just nine saves while surrendering two goals. Smith eventually relieved Kapelmaster, but posted a similar stat line with 18 saves and four goals against.
The Bulldogs have a rematch at Bowling Green State at 7:07 p.m. Saturday, March 4. A win will push the playoff series to game three, but a loss will end the Dawgs' season.