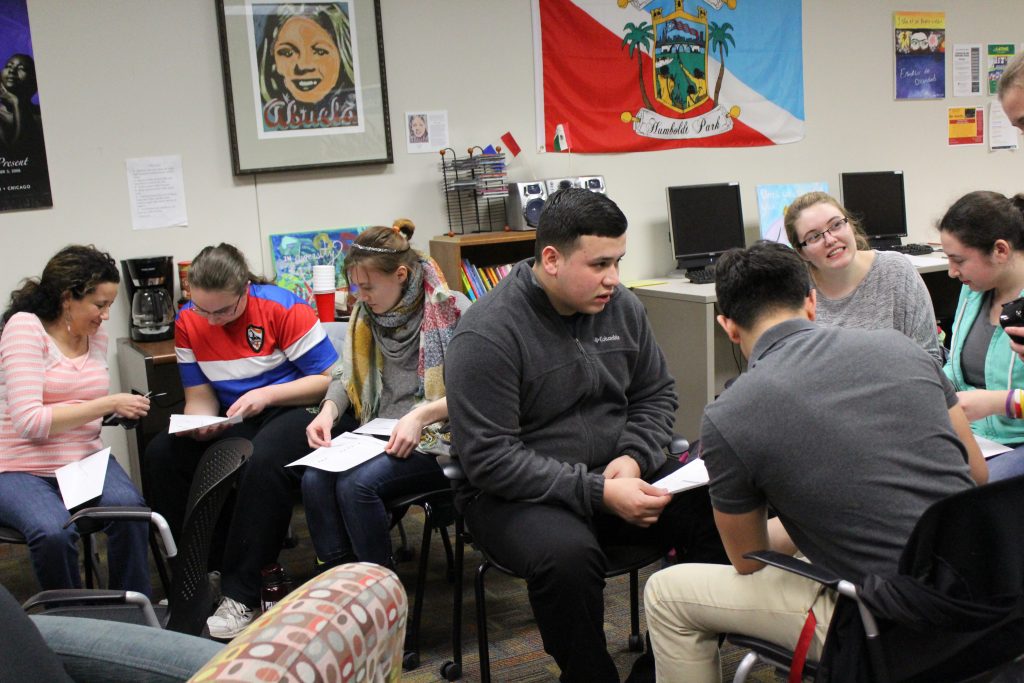 More than 15 Ferris students and professors participated in a bilingual workshop that taught them to report sexual assault in Spanish.
The event was a collaboration of Title IX, Campus Needs You, the Center for Latin@ Studies and the Hispanic Student Organization to spread awareness about sexual assaults happening on college campuses.
Those in attendance were taught what to do in troubling circumstances, and they were taught in English and Spanish.
According to Ferris Spanish professions sophomore Daniel Rivera students immersed themselves within the Spanish language, regardless of their Spanish speaking abilities.
"It's important to have a bilingual workshop at Ferris because there are students who identify pretty heavily within this office, so having a Spanish workshop can be comforting and is a way to help those in their native language," Rivera said.
Kevin Carmody, Title IX Coordinator, was at the event to introduce himself to more people on campus, so if anything happened he would be a friendly face to talk to.
"My role as the coordinator is to make sure that students have an easy path to report anything…I see myself as a cheerleader behind the students," Carmody said.
Rivera felt it was important to host this event on Ferris' campus because students may not be knowledgeable about the subject.
"As students, that is the best thing we can do, is to give each other knowledge," Rivera said.
"I think that the biggest thing with this issue, is the more we talk about it the better it is. It thrives and persists, on college's campuses particularly, because we don't talk about it, and it creates barriers that we are trying to break down," Carmody said.
Carmody explained that he hopes that those that attended the event can pay it forward and spread the information with someone they know, whether they have gone through something or not.
"I hope students took away some ease, either to help themselves, or their friends, to know that there are resources available," said Rivera.
The event was hosted on Feb. 28 at 7 p.m. in IRC 131.