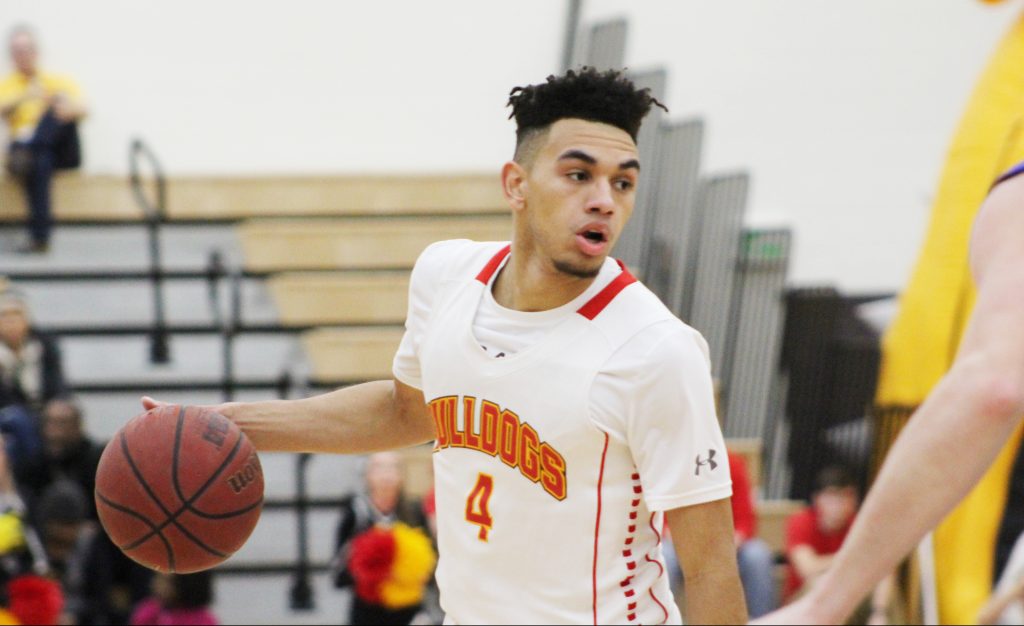 The Bulldogs of Ferris State bested the Bulldogs of Truman 86-78 in the first round of the NCAA Div. 2 Midwest Regionals and will advance to play a familiar foe in the next round.
Ferris junior point guard Drew Cushingberry paced the Bulldogs in points with 24 and assists with three while freshman point guard D'angelo Hughes netted 14 points off the bench against Truman.
"D'angelo Hughes was huge for us in that stretch," Head Coach Andy Bronkema said. "He just opened the basket for us and gave us some confidence. Everybody saw the ball going in and we took off from there."
Sophomore forward Zach Hankins had a slow day offensively, but grabbed 16 rebounds—seven of which were on the offensive glass.
"Sixteen boards. That's a lot. Some people can go a month without 16 rebounds so he had in one night in a national tournament game. They were good and geared up for him, but it opened up a few other things," Bronkema said.
Cushingberry sunk 11-of-13 free throw attempts while the team shot a combined 20-of-24 from the charity stripe to help ice the game.
After defeating Truman, the Bulldogs are set to play fellow GLIAC team Findlay in the Midwest Regional Semifinals. The last time Ferris met Findlay on the court, the Oilers came away with an 81-77 road win in a contest settled in overtime.
The Bulldogs were unable to keep Findlay's Taren Sullivan in check last time The Dawgs played the Oilers, as the junior forward led his team to victory with 27 points and seven rebounds. Slowing Sullivan will be instrumental if Ferris hopes to keep their championship dreams alive.
"They beat us earlier in the year in overtime so it's going to be another classic game and we know them well," Bronkema said. "It's been a while since we played them and they are a different team and we're a different team."
Tip-off for Ferris State is slated for 5 p.m. Sunday, March 12, in Louisville, Kentucky.