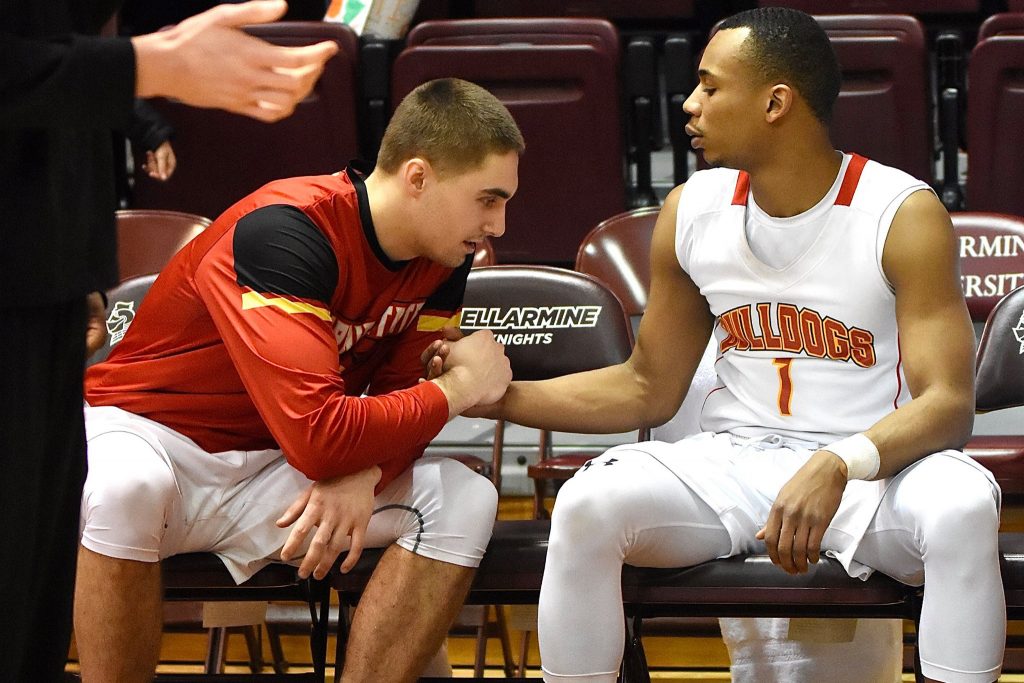 Ferris basketball fell 68-63 to conference foe Findlay in the Midwest Regional Semifinals of the NCAA Div. 2 Tournament.
The three-year reigning GLIAC champs had their season ended on Saturday, March 11, as they struggled shooting just 39.4 percent from the field including 25.9 percent from three-point range.
The Oilers gave the Dawgs their first conference loss earlier in the season on Dec. 4. After that, Ferris went 23-2 en route to the winningest season in the university's history at 28-5. The most recent loss to Findlay came in similar fashion as the first, as both teams were even in about every stat category except the score.
Ferris sophomore forward Zach Hankins led the Dawgs with 17 points, 13 rebounds and five blocks. Senior guard Quentin Ruff and freshman guard D'Angelo Hughes had two steals apiece while junior point guard Drew Kushingberry posted 14 points, six rebounds and four assists.
Junior guard Peter Firlik scored 12 points with junior forward Noah King adding nine points.
Despite the early exit in the NCAA tournament, this year's Bulldogs will rest on many individual and team accolades with multiple potential All-GLIAC picks, a GLIAC regular season championship and GLIAC Tournament victory and head coach Andy Bronkema winning GLIAC coach of the year.
This is a young team with potential left to be shown. Ruff is the lone senior on the squad and will be the only player departing for graduation so the core of this team will be intact for next season.