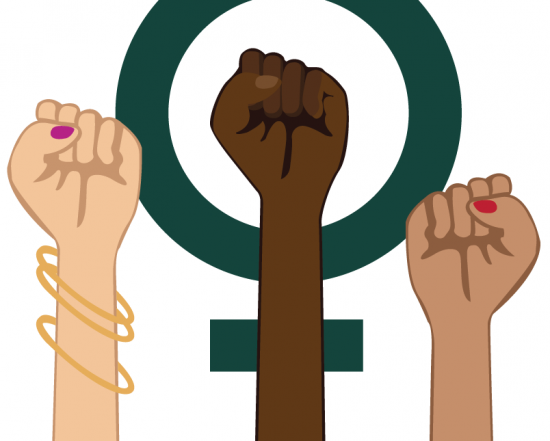 Members of the Ferris campus community have the opportunity to create thank you cards for influential women in their lives.
Hosted by the Office of Multicultural Student Services (OMSS), the #BecauseofHER Women's Appreciation Campaign will be hosting tables in the University Center from 9 a.m. to noon on March 14 through 16, to offer campus community members the opportunity to write a thank you card to women who have impacted their lives.
"We have this event to help individuals express their appreciation for women who probably don't get thanked often enough," said Ferris human resource management senior Victoria Mason. "This month is all about appreciating women, what we've done, the legacy, everything we've accomplished. [The #BecauseofHER campaign] is just to get everyone on campus thinking about who's influenced them in their lives and that women have done a lot of cool things."
The event is the first of six events hosted by the OMSS to celebrate Women's History Month.
"It's really important to celebrate groups like this where they've done a lot for this country and individuals but don't always get appreciated," Mason said. "The month as a whole is just to say 'we recognize you, we appreciate you, good work.'"
Ferris Construction Management junior Joshua Cummings said he would write a card to his mother.
"She's influenced me a lot," Cummings said. "The way I hold myself, the way I act. She's taught me a lot of stuff. I would definitely write a card to her to show my appreciation, because without her I probably wouldn't be in the position I am today."
#BecauseofHER will also have a photo booth to post pictures on social media with the campaign hashtag.
"We want to spread the word and love on social media," OMSS Assistant Director Michael Wade said.
Wade also said he would give a card to his mother.
"My mom was a good mom," Wade said. "She provided for us and taught us as a family what grit and being strong and focus really meant. She overall was a visible and ever present influence on my life and helped me to persevere. I always think 'what would mom do?' even today."
The OMSS will also host a Sexism in Print Advertising, Support Our Sisters Women's Health Initiative, Women's History Month Student Tribute, Film Screening: Barbie Nation and Film Screening: Equal Means Equal during the month of March.
For more information on Women's History Month events, check ferris.edu/omss.