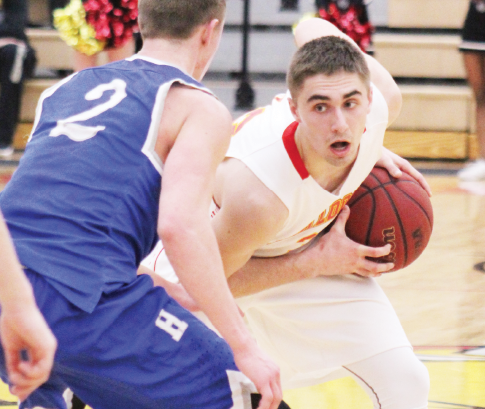 The Bulldogs' season may be over, but playing any postseason games in March is a privilege earned and junior guard Peter Firlik played a key role in getting the Bulldogs that far.
Ferris played the Truman Bulldogs in the first round of the NCAA Div. 2 Midwest Regionals on Saturday, March 11. Firlik netted 17 points and led the team in steals with two in the Dawgs' 86-78 victory. On Sunday, March 12, the Bulldogs fell to familiar GLIAC foe Findlay 68-63, thus ending their season. Firlik scored 12 points in Ferris' final loss of the year.
The 6-foot-3, 196-pound Grand Rapids native transferred to Ferris after a freshman season spent playing for Owens Community College in Toledo, Ohio. Since coming to Ferris, Firlik has helped the Bulldogs to two GLIAC Tournament Championships, a regular season GLIAC Championship and an NCAA Div. 2 Sweet Sixteen appearance.
Firlik is just one of the 14 Bulldogs who saw action this year who will be returning to the court next season, as the team is losing only senior guard Quentin Ruff to graduation.