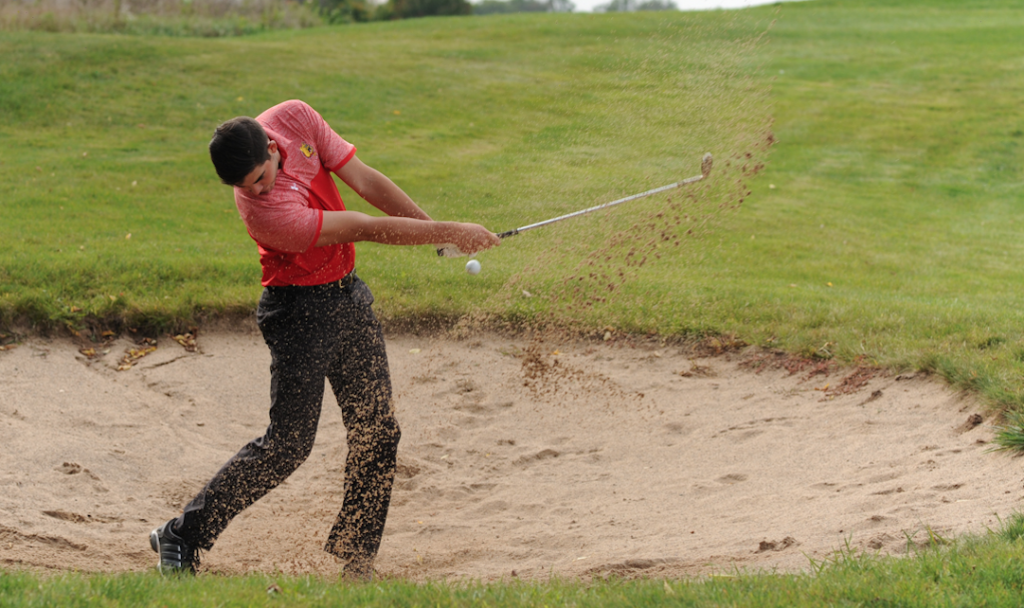 Concentration is important in all sports, but not many sports demand as much focus as the game of golf.
In golf, just one mental slip-up can take your golf ball from sitting pretty on the green to swimming with the koi fish in the pond.
Junior golfer Jack Weller of the Ferris State men's golf team said that as a golfer, he feels that he does a lot more focusing than any other sport.
"You can't win or beat golf, even when you think you have played the best round of your life, there are things you can think back to during the round that you could have done better," Weller said. "That can drive some people crazy. Golf is an unbeatable sport, there is no perfect way to play it."
There is no amount of muscle or speed that can guarantee a superb game of golf. A football, basketball or hockey team can be a bigger, faster and stronger team than their opponent, giving them a higher chance of winning.
As Weller explains, that is not something that's going to help you out as much in the game of golf.
"In golf, you can be 6-foot-4 and hit the ball 400 yards but lose to a guy that is 5-foot-5 and can only hit the ball 225 yards," Weller said. "Golf humbles anyone and everyone who tries to play it. That is why it's so addicting and millions of people play around the world."
You can't get anywhere on the course without first focusing on your tee shot, and having a routine is important. A focused golfer can line up a shot and bomb it down the fairway, whereas I usually come out of a round of golf with cuts and bug bites on my legs from rummaging through the woods in search of my ball after a nasty slice.
Junior golfer Ryan Bayer makes sure positive thoughts are rolling through his head before each shot. Bayer thinks about things like what club to use, how far the shot is playing, and what kind of outcome he wants out of his hit.
"Once I step into my shot I'm 100 percent committed to it and ready to go," Bayer said. "It's just all about making sure I'm taking care of the calculations first and then getting my mind in the right spot before I actually take the shot."
Not only is focus huge in collegiate golf, but so is mental fortitude. Bayer said that he and his teammates have played in rounds exceeding seven hours. Though the days are long, there are benefits to the dedication to the game.
"I've played in a lot of tournaments and I have become friends with a lot of the competitors, so it's become a lot better to find things to talk about between shots," Bayer said.
For the below-average golfer like myself, Bayer brings up a great point. Even the worst golfers can enjoy the social aspect of the game, leaving the hole-in-ones and the beautiful birdie shots to the focused golfers.