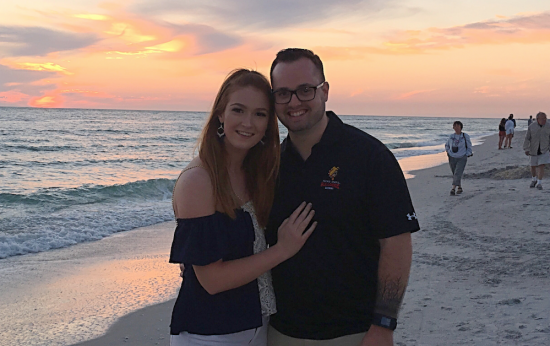 By: Drue Thornton | Guest Writer
One of the best changes from high school to college is how students spend their spring break.
In high school, you want to go somewhere warm and sunny, no doubt, but your parents made the decisions and plans. They chose where you go, who you go with and how much fun you were allowed to have. After all, they were the ones paying.
In college, the world is yours. You can go where you want, with whomever you want and have as much fun as your heart desires. That is, of course, if you work and use your own money. I wouldn't recommend asking your mother for money and simultaneously telling her you're doing whatever you want. You'll end up spending your vacation in good ol' Big Rapids.
I've had opportunities to spend each of my college spring breaks differently. Freshman year, I went crazy on spring break in Panama City Beach, Florida and New Orleans, Louisiana. Sophomore year, I was broke and I spent my week in Chicago. And this year, all I cared about was being somewhere warm. So Fort Myers, Florida was the right choice for me.
Going to southern Florida and relaxing on the beach was everything I wanted. Surprisingly, it wasn't all old people. The beaches were full of college spring breakers. I relaxed and got a slight tan, but still had the opportunity to let loose a little without disappointing my parents.
My days were full of 85-degree weather, laying on the beach, golfing on gorgeous courses as well as attending a spring training baseball game, mini golfing, feeding alligators, watching dolphins and exploring islands. Overall, it was a perfect vacation. Then I returned to Michigan to 20-degree weather and a snowstorm.
No matter if you're at home with your parents or in South Padre, Texas, with your classmates, spring break helps break up the semester and provide students time to relax. I found that my vacation in southern Florida was the best choice for me. I loved running away from classes for a week and feeling the sunshine. I didn't need the crazy "darties" that some spring break destinations offer. I just needed a break from the stress of school.
My name is Drue Thornton and I'm a public relations junior from Lakeview. I was recently elected president of Public Relations Student Society of America (PRSSA) for the 2017-18 school year. I'm the current social media manager of PRSSA and fund development chair for the regional conference. My life revolves around my amazing boyfriend Trevor and supporting his incredible fraternity Sigma Pi.