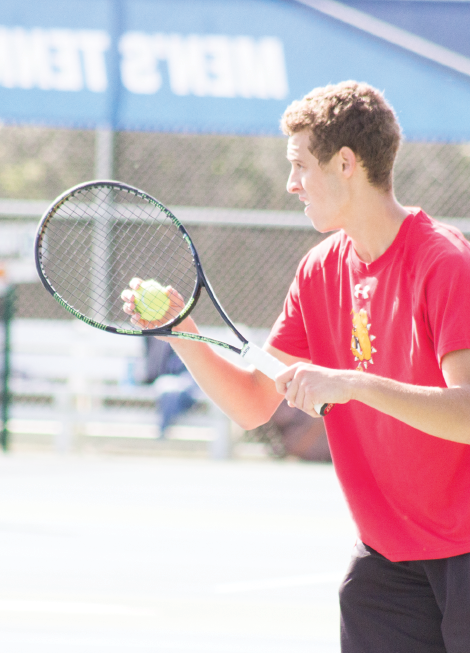 In any sport, the head coaching position is considered a carousel, spinning around and making frequent periodic stops. The Ferris men's and women's tennis teams both experienced this when Chad Berryhill departed in the fall.
Berryhill coached the Ferris tennis programs for five years before taking a position at St. Leo University in Florida this past year.
With Berryhill out the door, the carousel started its rotation once again. On its latest stop, Danny Hunt stepped on to take the reins after serving under Berryhill for two years.
"Adapting to a new head coach is never easy," said Ferris senior Raleigh Grossbaum. "I think it helps a lot that coach Hunt served under Berryhill because he already knows us and what motivates each player. Overall the team seems to be doing very well at adapting to his coaching style."
Having an interim coach who served under the previous head coach is often the best thing for a team stuck on the carousel without a horse to ride.
While it may seem that Hunt has some very big shoes to fill, the interim coach has plenty of accolades on his resume. One of the biggest is his 2015-16 national assistant coach of the year award at the Div. 2 level.
"Coach Hunt brings something unique to the team," Grossbaum said. "His passion for the game and goals for success really push us to improve as athletes and overall people."
Athleticism plays a big part in the success of a team, but according to members of the Ferris men's tennis team, Hunt chooses to base his philosophies more on the side of character.
With a "team first" mentality, Hunt could provide the missing piece the Bulldogs need to push their game to the next level and compete for a national championship this year.
Standing at an impressive 8-2 record thus far this season, Danny Hunt appears ready to "pony up" and keep Ferris' tennis carousel headed towards success.