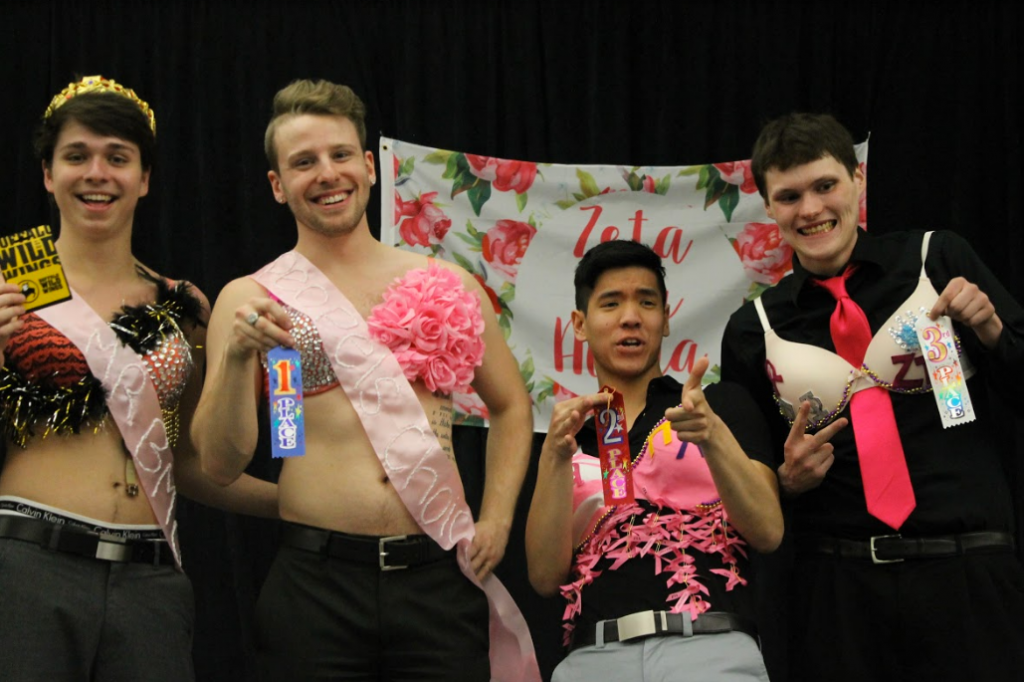 Creative fundraisers are few and far between, but the Ferris chapter of the sorority Zeta Tau Alpha raised money for breast cancer awareness during an event that breaks the ceiling of creativity.
ZTA hosted the Best Man on Campus pageant 7 p.m. Monday, March 27, in the University Center. The sorority collected donations for breast cancer awareness and education while their 16 participants competed for the title of 'Best Man'.
Ferris information security and intelligence freshman and ZTA director of philanthropy Meagan Leasher was determined to bring Best Man on Campus to Ferris after attending the same event at Central Michigan University.
"There are so many reasons that this event is important," Leasher said. "But, the most important reason is because it is an amazing cause. There are so many women in this world that are affected by this awful disease and almost everyone has some connection to it."
The pageant included three parts or challenges for the men participating. Similar to traditional beauty pageants, the men started off by displaying their talents, which was followed by a question and answer section. Lastly, the men were asked to explain to the audience what breast cancer education and awareness meant to them while wearing a decorative bra.
"What breast cancer awareness means to me is extending time with your loved ones, making sure that you know the signs, and if anything does happen to your family, what to do and hopefully one day the pink ribbon will just be a ribbon," said pageant winner and Ferris criminal justice freshman Alex Higgs.
While the title of Best Man on Campus went to Alex Higgs, the people's choice and first runner up was Corey Nichols and the second and third runner up was David Wee and Jared Visger respectively.