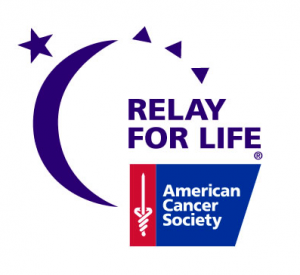 Ferris students and staff are lacing up their walking shoes up for the annual Relay for Life event. This year a record number of participants are anticipated.
Catherine LoSchiavo is the event coordinator for Relay for Life and the president of Ferris' Colleges Against Cancer chapter, a nationwide organization dedicated to providing resources to those affected by cancer.
"Our overall fundraising goal is $55,000," LoSchiavo said. "We hope to reach this by the end of the night. So far, we've raised $20,000 and it's still continuing to increase."
Last year Ferris' Relay for Life set a new record by raising more than $50,000. But monetary goals are not the only ones that have been set by the organization.
"We also hope to have at least 1,200 participants, so we can't wait to see the turnout," LoSchiavo said.
Some participants are veterans of the event and others are excited for the opportunity to experience it for the first time. Kyrsten Lamb is a junior in the Ferris social work program. This will be her first year in attendance.
"This year, I am super excited to show my support and bring my positive energy to this amazing event," Lamb said. "It is always great to give back and Relay for Life is a great opportunity to do so."
Different student organizations are invited to set up tables around the walking track to raise money.
"This year, I am a part of the Social Work Association team and our theme is Katy Perry. We are making tutus to wear and sell at our table in the colors of Relay for Life. This money will go to the families and patients that need it," Lamb said.
The event is meant not only to raise money but to also be uplifting and supportive to those affected by cancer.
"I find this event inspirational," LoSchiavo said. "It's truly beautiful to see so many students in one area working towards a cause. It's a moment where we all can connect and pull through our hardships together. Cancer affects the lives of everyone, and it's an event where we can all celebrate the lives we have and join the movement to create more birthdays."
Relay for Life will be held from 6 p.m. Friday, March 31, to 6 a.m. Saturday, April 1, at Wink Arena.