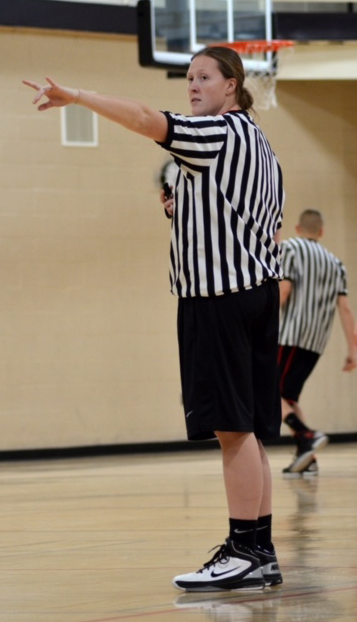 In every sport, there is always one person on the field or court that the fans either love or hate: the referee.
Anyone who competes in intramural sports at Ferris has encountered a referee at one point or another. Some of the referees for the intramural program, however, are current Ferris students.
Logan Core is a senior in the criminal justice program, but when she's not busy with the police academy, she enjoys officiating the intramural softball, basketball and volleyball intramural programs.
"I saw the referee position was available and I knew I wanted it," Core said. "I had an interview and the job was mine. I think the most fun I have is behind the plate at the softball games. It's awesome to joke around with the players and see how much fun they're having."
While Core finds pleasure in watching players having fun, the job isn't always as easy as it appears.
Often, Core must make calls that upset players and fans alike, but she's come to terms with what she considers the toughest aspect of her job.
"No one is ever happy with your calls," Core said. "You have to be OK with the fact that you can't always see everything. I remember calling a game last year where the game got so aggressive that things got physical. We had to call the campus police just in case."
It doesn't happen often, but when things do get physical, Core has the power to eject players. After ejection, the players meet with a supervisor to discuss what actions will be taken next.
More has been an intramural official for two years now, but she can still remember the extensive training that she went through to be where she is now.
To become an intramural referee, applicants are required to take classes teaching them the rules of each game they will be covering. In addition to that, all the applicants participate in mock games to gain real-time experience.