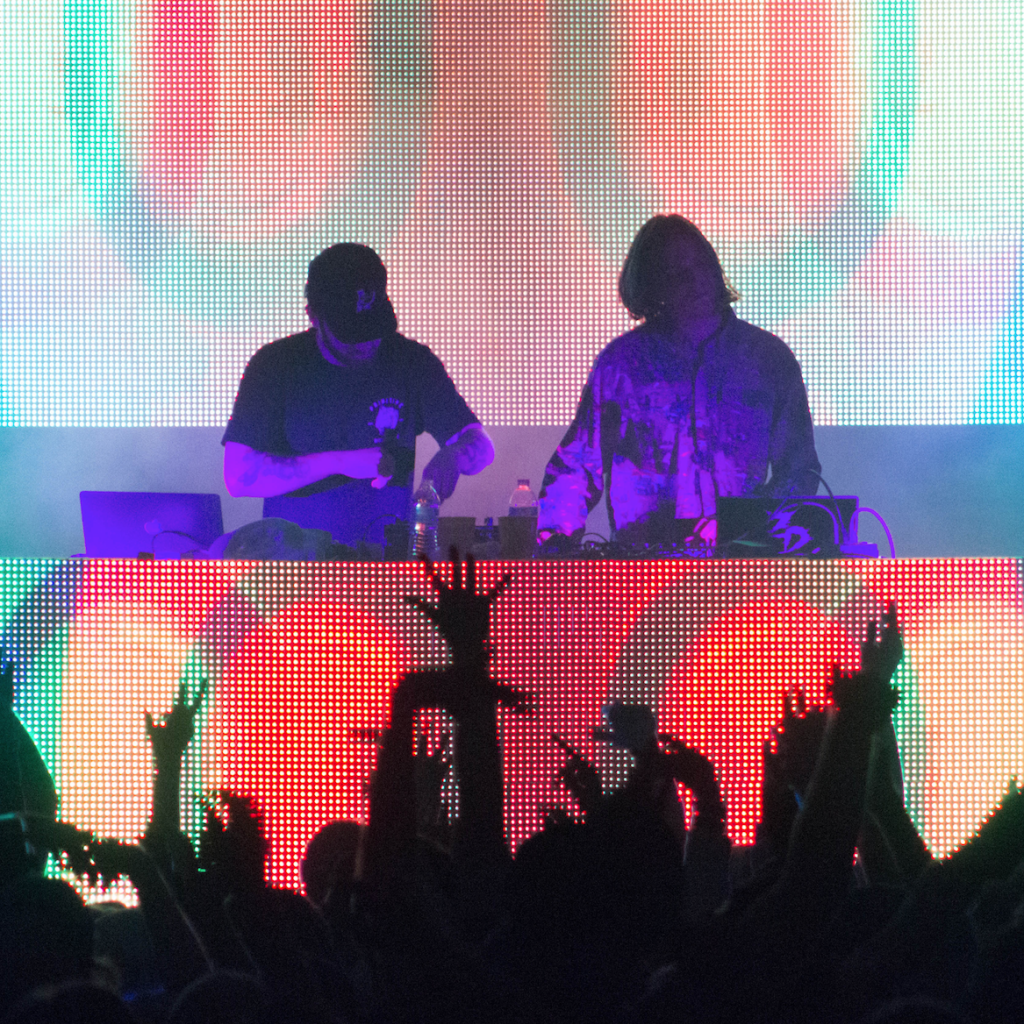 After six years of entertaining Ferris State students by bringing in national electronic dance music (EDM) acts, the annual Turn Up the Good concert aims to deliver another electrifying springtime production.
Artists Jade Cicada and Freddy Todd will perform, starting 10 p.m. Saturday, April 1, with doors opening at 9:30 p.m. at the Fraternal Order of Eagles in Big Rapids.
Tickets for ages 18 and up are $12 and available online through Turn Up the Good's Facebook page.
The concert debuted in 2011, when the Music Industry Management Association (MIMA) and other registered student organizations sought to bring more variety to Ferris' entertainment. An electronic music event seemed to be a relevant project that students could warm up to at the time, and has since proven its success.
Turn Up the Good, which is organized and funded by the music industry management (MIM) program, is now the largest event hosted by MIM each year.
"The capacity this year is only 300 and we are expecting a sellout," said MIM student Ian Strasser and coordinator for the concert.
Strasser added that students shouldn't wait to buy tickets at the door after prices have gone up.
Despite annual changes in venues and a fresh student team to produce the show each year, turnout has been steady and even increasing in recent years.
"The event has grown in popularity and is now a known show that students are excited for each year," Strasser said.
"Each year the show stands out in a unique way because it is an entirely new team of people working on it that all have their own great ideas on how to present the best show possible," Strasser said.
One thing that remains the same each year is the lineup of electronic music. The popular genre has seen swelling local attention in the past decade with large festivals such as Electric Forest held in Rothbury.
MIM has created its own annual celebration of electronic music with Turn Up The Good for the Big Rapids area.
"Seeing the great results from the students and anyone else that attended in the past kept us motivated to come back year after year with this show," Strasser said.
This year's show is sponsored by Big Rapids' WYBR, Y102 and Detroit's Movement Electronic Music Festival.