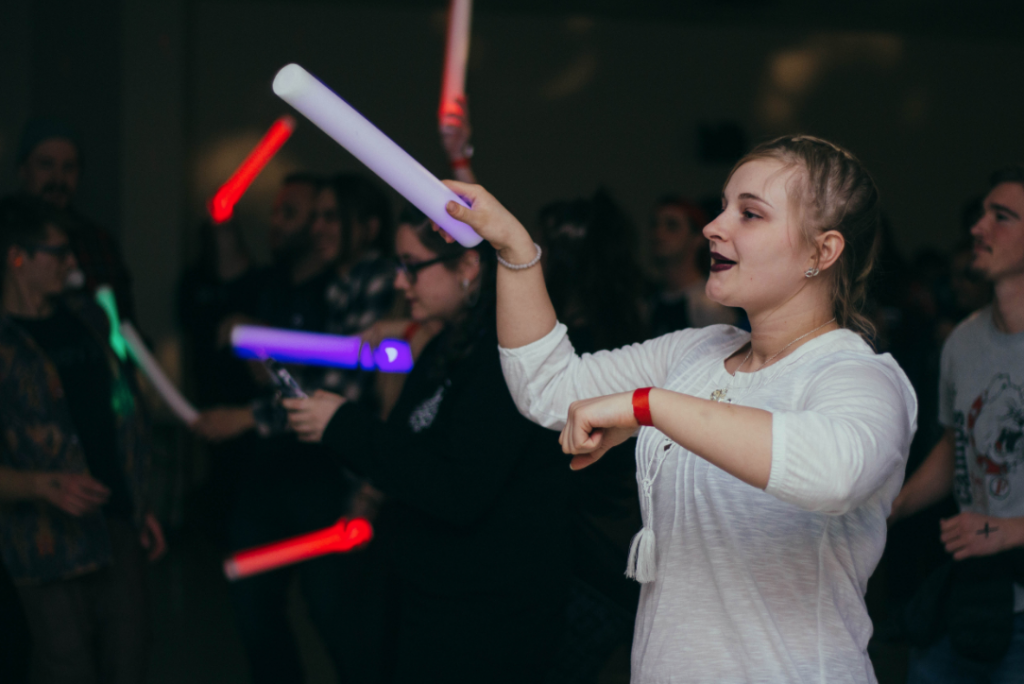 To see a full photo gallery from this event, click here.
Glow sticks were snapping last weekend as Ferris' Music Industry Management Association (MIMA) held its annual Turn Up the Good event.
This year Freddy Todd, Jada Cicada and Vanguard performed.
Ian Strasser is a senior in the music industry management program. Strasser was the executive director of the event.
"I have been working on contracts with the artists, budgeting, organizing the event in general, as well as managing a team of hardworking people that are also responsible for organizing the show," Strasser said.
Tickets for the event were 12 dollars. Merchandise and ticket sales went back to the music industry management program to fund future shows, guest speakers and new equipment.
"Before I came to Ferris I had always been ready for Turn Up the Good because of my immense love for electronic music. It was something I looked forward to every year and nothing has changed about that," Strasser said.
Turn up the good included a cash bar, glow sticks, a light show and of course, dancing.
Alex Higgs is a freshman in the hospitality management program.
"I thought Turn Up the Good was a pretty fun time," Higgs said. "It was fun to have a different kind of music come to Big Rapids and to be able to experience it with some bulldogs that enjoy the same style of music I do."
Turn Up the Good was held Saturday, April 1, from 9:30 p.m. to 1 a.m Sunday.