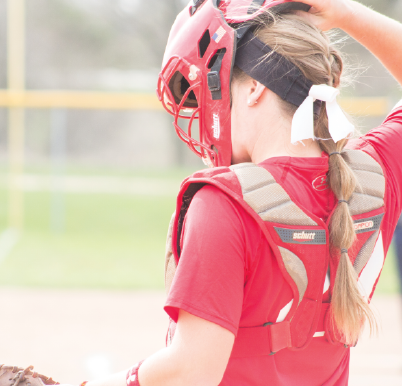 The Ferris softball team began a new month last weekend by heading to the home of the Wayne State Warriors, Saturday, April 1.
Things looked good for the Bulldogs to start Saturday, pulling out a 1-0 victory over the Warriors, with the help of some late game heroics.
No points appeared on the board through eight straight innings but in the ninth, Ferris junior infielder Lexee Summers crossed home plate on an RBI from junior pitcher Sam Bates to give the Bulldogs the only lead of the game.
Riding the high of a close victory, the Bulldogs were in for a letdown in the second part of the double-header.
The second game lasted only seven innings and ended in a 4-1 loss for the Dawgs. The third inning saw the Warriors score three unanswered runs and one trade run in the seventh with Ferris.
With eight splits on the season, the Bulldogs headed to Hillsdale in hopes of claiming their second sweep of the year.
The first score of the game Sunday, April 2, was the same as the first game of the weekend. But this time it was the Bulldogs who were held scoreless in a 1-0 loss.
Sunday was another double-header but instead of earning a split, the Bulldogs found themselves on the opposite side of a sweep, losing 10-2 after only six innings.
With the weekend ending with a 1-3 record, the Bulldogs now sit at 10-16 overall this season and will look to improve with less than a month remaining until the GLIAC tournament begins.
The chance to improve will begin 1 p.m. Saturday, April 8, with a double-header against the Tiffin Dragons.