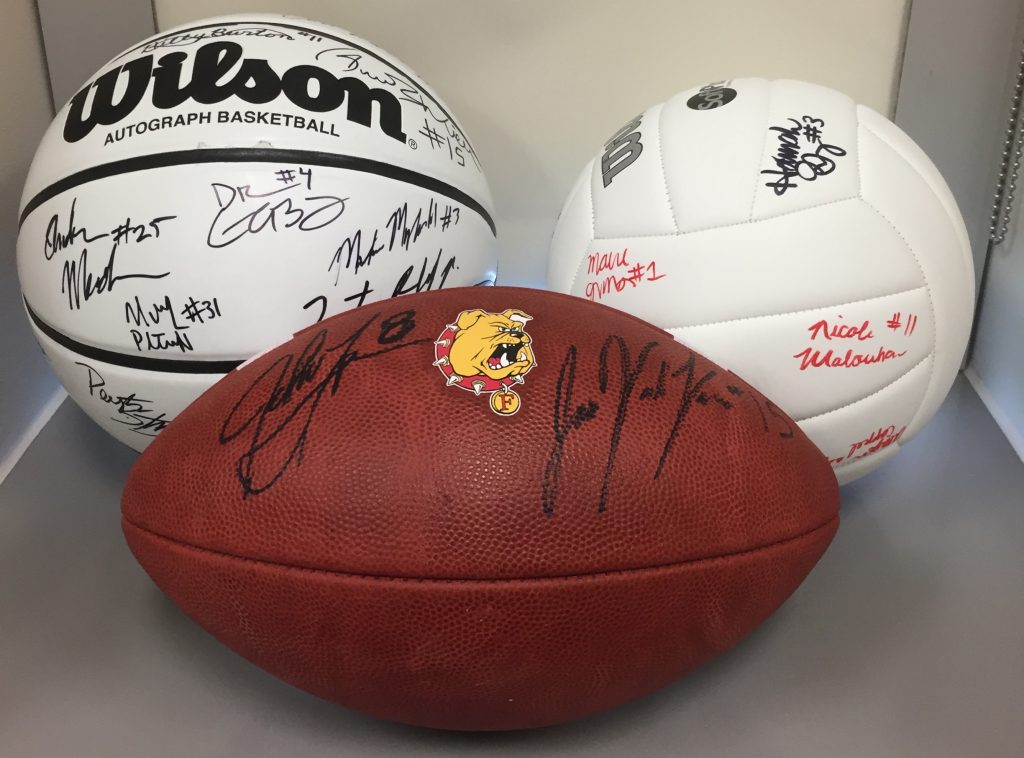 Local special Olympians will get the chance to shine on the court alongside Ferris athletes all while raising money for a good cause.
The Heart to Heart Hand in Hand event will serve as a fundraiser for the Area 5 Special Olympics program. It will be the 12th incarnation of the annual event, which is hosted by Ferris' Sports Careers RSO.
The main event will be a unified basketball game, meaning players from Ferris' men's and women's basketball teams and athletes from the Area 5 Special Olympics will all share the court and compete against each other.
Ferris sports communications junior and Sports Careers RSO Special Olympics coordinator Sean Williams was responsible for much of the planning of the event.
"A lot of the Olympians go to many of the games and know a lot of the players. They have relationships with the players. They talk outside of the games. I think it's really special for them in that sense," Williams said. "I don't really know of any other school that does anything like this."
Players from the three teams will divide into a red team and white team. Ferris men's basketball head coach Andy Bronkema will coach one team while Ferris women's basketball head coach Kendra Faustin coaches the other.
"The coaches are the biggest thing. They're always extremely accommodating when it comes to planning this event. They're always awesome in terms of asking how they can help to promote the event, asking what they can do to get more people there or to help the event run more smoothly," Williams said.
Admission is free, but donations will be accepted at the door and attendants can also donate to enter a raffle for a chance to win autographed Ferris merchandise, apparel or gift baskets. Funds raised during the event will go towards paying equipment and travel costs for the Area 5 Special Olympics program.
Last year, the event raised more than $1,500, but this year the bar is set even higher. Organizers have set a fundraising goal of $2,000 and also hope to see an increase in attendance from last year.
"Aside from the money being raised I think it's just a really good opportunity for the special Olympians because it's offering them a chance to be in the spotlight," Williams said. "It's also really unique because they're playing alongside Ferris State athletes."
During halftime, players from the men's team will compete in a slam-dunk contest and players from all three teams will participate in a 3-point shooting contest. Relay races and other games will also take place during media timeouts.
"Even for people who don't know anything about Special Olympics, if you're a sports fan it's a great event. You don't have to be just a basketball fan or just a fan of Special Olympics to enjoy the event," Williams said.
Heart to Heart Hand in Hand will take place 7 p.m. Tuesday, April 18, in Wink Arena.