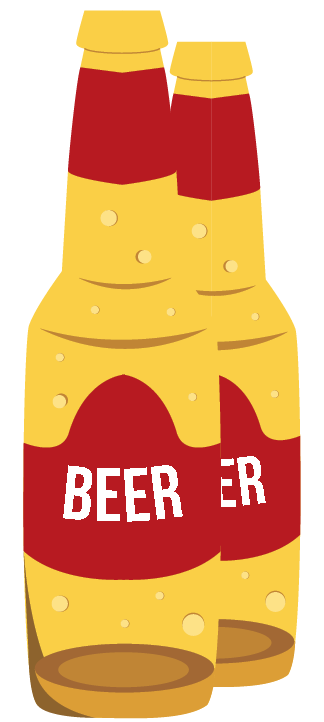 One of the most prominent milestone birthdays occurred for me a couple of weeks back—my 21st.
I have dreamed of this age for the entirety of my previous 20 years of existence and it finally happened. Now that I have had some time to experience the change in age, I've made a few first impressions of the age 21.
The first feeling I remember when I woke up Monday, April 3, was, 'Wow, my head hurts.'
After that, it hit me that my age was no longer a barrier for entry into public places such as party stores, bars and venues. I will never again miss a great show because entry is 21 and older, or ever miss a night of fun with my friends or brother because the bar denies entry to people under 21. Underage covers, LOL, see ya later.
In the few weeks since my birthday, I've visited many different restaurants and bars in Big Rapids. At each new location, I've ordered a different alcoholic beverage. The drink menu is so vast and original at each establishment that it's fun trying something new each time.
Being 21 is a relief. It's like I'm fully accepted into society because of my age now. I am free to participate in many new activities. I can visit wineries, breweries or clubs in New York City. And I can purchase classy bottles of wine as gifts for friends and family.
Now for some not-so-bright spots that come with this age. My current bank account balance looks like a monster truck over ran it. While the excitement of going out is undeniable, it does come with a price. While I saved some spending money for the initial shock, it will be time to "grow up" and go to the liquor store more, and buy individual drinks at the bar less. Also, the urge to go out to eat has never been so grand to me. The urge to cook has never been so minimal.
One more initial impression I've experienced is the feeling that adult life is here. I've held a job since I was 13 years old, lived in multiple states in a variety of different locations and financially supported myself.
Regardless of all of that, before I was 21, I have had a mark on April 3, 2017, for years. Now that that destination point has come and is gone, there's no future point in time to which I desire to come. Living will now be a new journey—an exciting one, a terrifying one and one of new and endless experiences to be had.