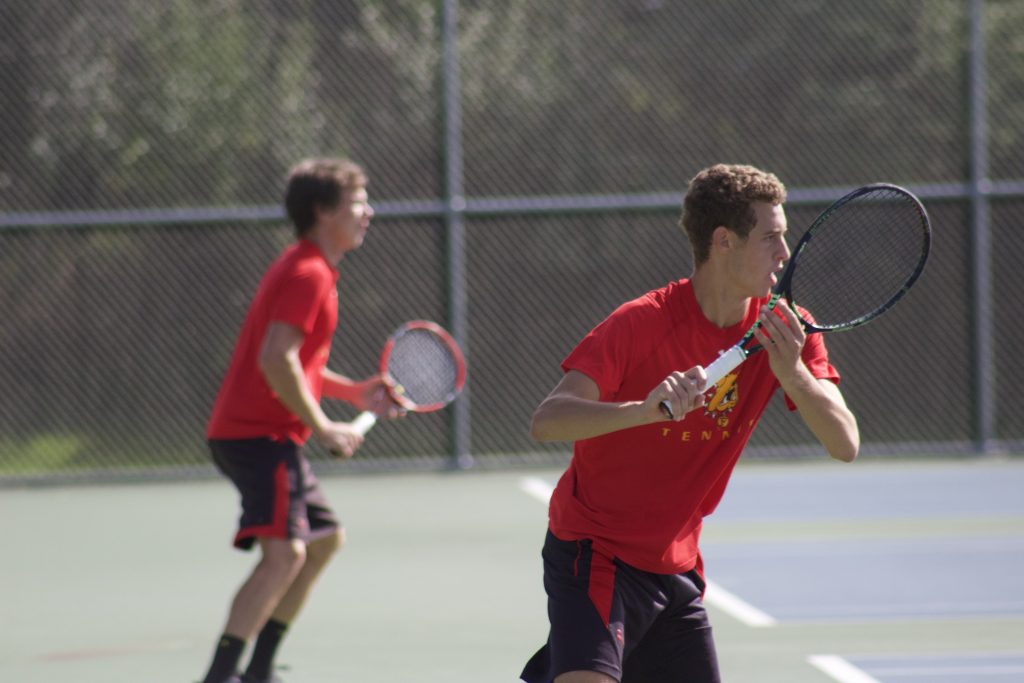 After capturing the regular season title earlier in the season, the nationally 15th ranked Ferris State men's tennis team has once again captured the GLIAC Tournament Championship after defeating Northwood in the tournament finals.
The Dawgs' first-round bye in the tourney ensured that they were rested up well enough to defeat the Hillsdale Chargers in the semi-finals 5-1 on Saturday, April 22. On Sunday, April 23, the Dawgs beat Northwood 5-1 to win the GLIAC Tournament Championship for the second year in a row.
With a flawless 9-0 regular season record in the conference, the Dawgs have not lost a matchup since March 9, almost two months ago to then nationally 17th ranked Southeastern Oklahoma State.
Senior Raleigh Grossbaum, who made the team's postseason lineup for the first time in his Bulldog career, gave his reaction after Sunday's championship victory.
"It definitely feels great, this one especially as it is my last year, and we have so much to defend this year," Grossbaum said. "We are also in great position now to earn the No. 1 seed in our region for nationals, which would mean an automatic start in the round of 32."
Grossbaum is correct as the Bulldogs do currently sit at the top of the Midwest Region, followed closely by Drury in the No. 2 spot.
"It is great to go out with three straight regular season titles and two straight tournament titles," Said Grossbaum. "If we can defend our Final Four appearance from last year then the team will have gotten increasingly better each of the last four years."
Sophomore Bulldog Steward Sell, who had both a singles and doubles win in the championship matchup, said the tournament win was nice, but the team is now looking toward the future.
"This one feels great, we met our goals of regular season conference champs and GLIAC Tournament champs," Sell said. "Now our focus is on regionals and getting to the national tournament."
Sell also talked about why he feels this team has been able to dominate for a number of years.
"After having a Final Four run last year and having everyone return with some new, talented freshmen, we have a really confident team," Said Sell. "I think what separates us from the pack is our experience, and we want to prove to everyone that we really are a Final Four team and it wasn't a fluke."
The back-to-back-to-back regular season and back-to-back GLIAC Tournament Champ Bulldogs will now have to wait patiently to find out who and when they will face in the first round of the NCAA Midwest Regional tournament on Saturday, April 29.