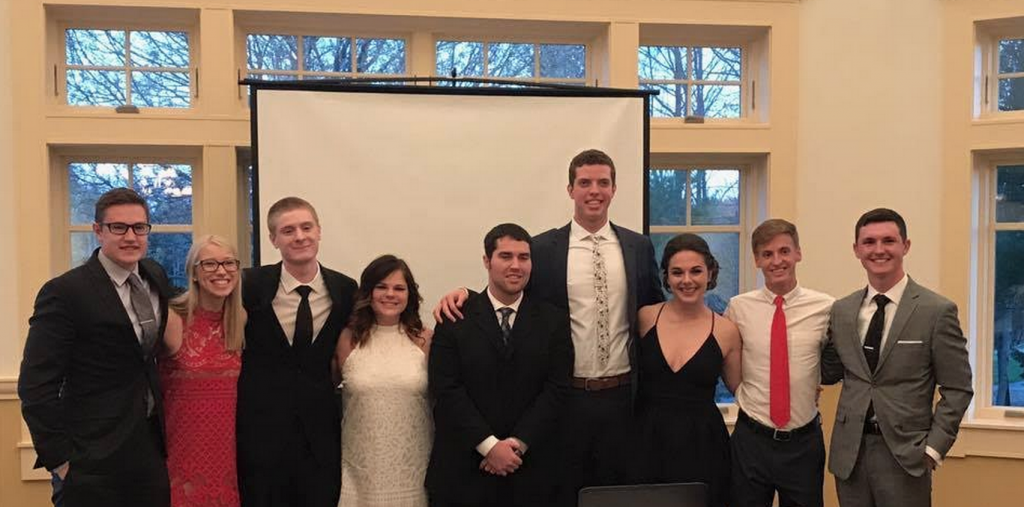 The American Marketing Association celebrated another year of achievements during their 10th annual gala at the Tullymore Golf Resort.
"The 10th annual gala is a wrap up event of the entire year," said Ferris marketing senior Dominic Hasbrouck. "Throughout the year, we compete with all of the other chapters in the world to have the most successful year."
According to Hasbrouck, there are now nearly 400 American Marketing Associations (AMA) chapters on college campuses throughout the world.
"We are celebrating the fact that again we are a top-25 chapter internationally, and we also placed second in the international eBay case competition, which means that we developed a marketing plan for eBay and we were second in the competition out of all the other schools that competed," Basbrouck said.
AMA traveled to New Orleans, Louisiana for the competition and won a variety of awards.
The AMA is also celebrating their reelection as Five-Star RSO.
"We are pretty proud. One other thing that we are proud of is that our adviser, Dr. Laura Dix, has won three very prestigious awards this year," Hasbrouck said.
"It's amazing. It's exciting. I was awarded the Lifetime Achievement award for the AMA collegiate chapters, I was rewarded the Outstand RSO Adviser and the Outstanding Academic advisor at Ferris," Dix said. "I call it the triple crown."
During the event, eight students were inducted into Alpha Mu Alpha, the national marketing honorary for qualified undergraduate, graduate and doctoral marketing students.
"I am most proud of the executive board that I got to work with," Hasbrouck said. "We met for two hours every week and those were some of my best memories."
The incoming president, Ferris marketing sophomore Keegan Brown feels honored to be the next president of Ferris' AMA.
"With this position, I am looking forward to taking on that higher responsibly role," Brown said. "It's a major growth for anyone to take on a higher role that requires this much responsibly."
"Reach for your goals, work hard. The success they got this year, they earned it," Dix said. "It's not luck, they earned it, they worked for it and they deserve it."