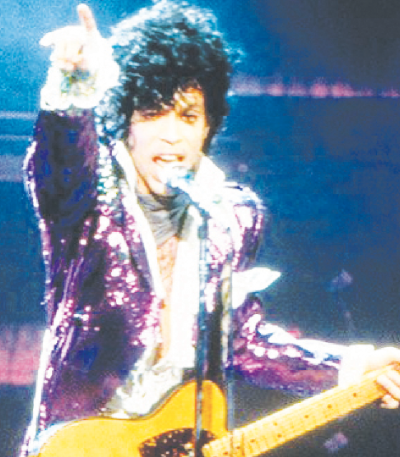 One year ago, we lost one of the most influential pop artists of all time—Prince.
2016 took away many artists dear to our hearts: David Bowie, George Michael, Lemmy Kilmister and Leonard Cohen to name a few. However, Prince Roger Nelson's death hit the world the hardest.
I remember where I was when I heard the news. I was browsing my phone before a communications class on campus when I read what had happened. Thinking it was a hoax at first, I didn't take any of the headlines seriously. I mean, how many times are celebrities pronounced dead through fake news? I was devastated to learn the hard truth. Prince had died alone in his home at 57 years old. The doves were truly crying that day.
I can't even begin to articulate who Prince was. To this day, biographers still struggle to categorize the man who at one point changed his name into an unpronounceable symbol.
Few artists have influenced the sound of popular music the way Prince did. In true iconoclastic fashion, Prince transcended genre. With his refusal to define his sexuality in his public persona and in his lyrics, Prince inspired his fans to live without labels, too.
Ahead of his time, Prince was a man in complete control of his work. He went to extreme lengths to protect his intellectual property when most musicians didn't care about such things before 2000. People called him eccentric and that might be true, but Prince knew himself with a certainty that was admirable. Prince heralded instrumental skill, and stressed self-sufficiency when his record label wanted to assign him a producer when he was just 17 years old.
Prince's Oscar winning film, "Purple Rain," gave us the closest view we may ever get of the real Prince. For a man who left starlight in his wake on stage decked out in purple velvet and trademark ruffles, Prince was a very private individual.
What some forget is that behind his otherworldly presence, Prince was human. He didn't let fame rule him. He was a philanthropist who wanted to help urban youth succeed. His cause was humanity, and he kept most of his good deeds a secret that were only discovered posthumously.
Armed with an enigmatic howl and guitar skills that rivaled Jimi Hendrix, Prince created his own world in his music, and I feel like I'm only listening to a sliver of his genius through the airwaves whenever his songs play on shuffle. When the world seems overwhelming, sometimes you just need to sit in a dark room and listen to "Purple Rain" on repeat.
My favorite song Prince ever sang is actually a cover, a travesty many would lament if I said that to them in person. "A Case of U" by Prince is a lesser-known cover of Joni Mitchell's "A Case of You". Prince greatly admired Mitchell, and I highly recommend giving her a listen when you have time. Prince sings the song as if to a lover, and my heart was forever changed the first time I heard him croon so tenderly.
Despite Prince physically leaving this mortal plane, if there's anything the last year has taught us, it's that he will continue to live on in all of us. In the Purple One's own words, "We are gathered here today to get through this thing called life," and what a life it was.