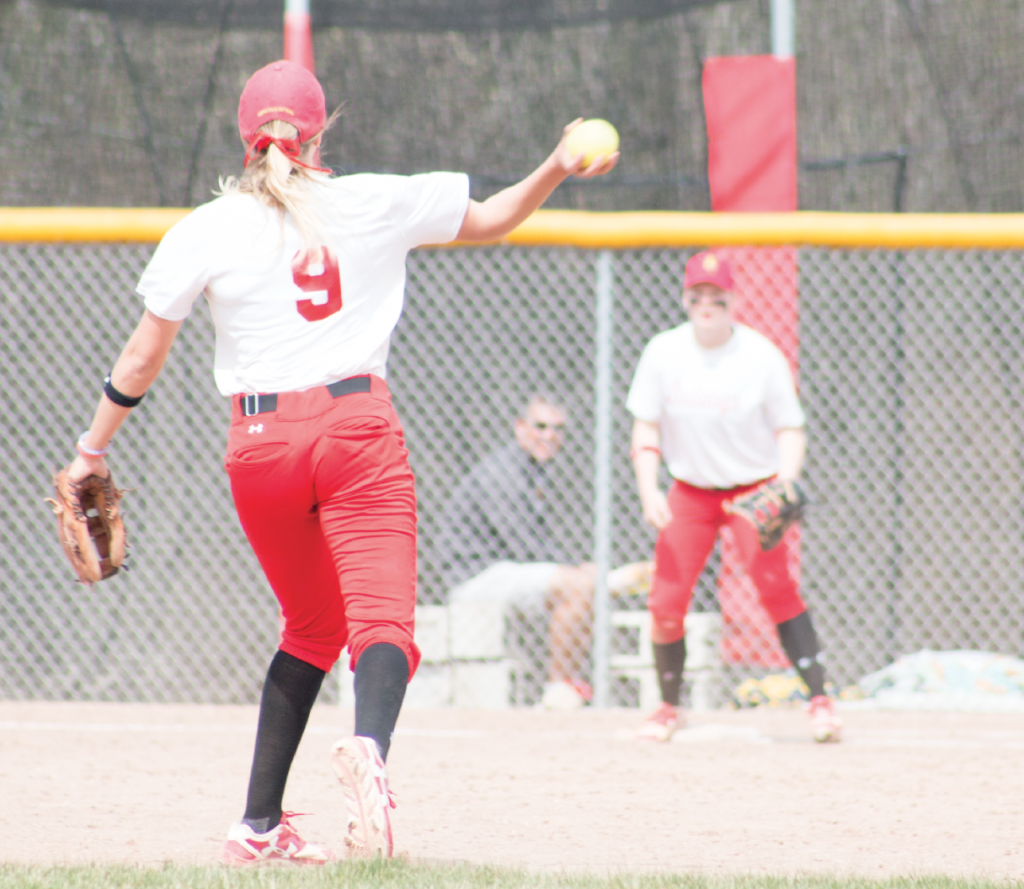 Ferris State softball has been walking the line for the final spot in the GLIAC tournament, but with a few recent big wins, their chances just got a whole lot better.
The program has had a fairly even season so far when it comes to taking on GLIAC opponents with an 11-9 conference record. Currently sitting as the No. 7 team in the conference, the Dawgs are one of a few teams fighting to hold onto a position in the tourney.
Senior third baseman Bailey Darwin said the team is looking forward to their last regular season games.
"It's huge for us to get a few more wins so we can secure a spot in the tournament," Darwin said. "I also think getting a few more wins prior to the tournament will give us some good momentum and confidence as we enter postseason play."
The Dawgs are coming off of an undefeated weekend of play at home, which launched them from ninth place in the GLIAC to seventh.
The home doubleheader Saturday, April 22, saw the Dawgs sweep No. 12th Walsh before doing the same thing to No. 11 Lake Erie.
Ferris State's final opponent before the tournament is the No. 1 team in the conference and league rival Grand Valley State University. In order to take down Grand Valley and make a run in the tournament, Darwin said that the team just needs to have fun.
"We play so much better when we are loose, relaxed and having fun," Darwin said. "That is when we are the best team we can be. It's crazy that I'm already a senior, it's definitely been a wild ride. But I'm excited for these next couple of weeks and to go out with a bang."
Senior infielder Sarah Johnson said that she was happy to be able to get some wins on the Bulldogs' home turf before heading to Grand Valley before the last week of play. Their chances of making it into the playoff picture are good, but two losses to GVSU could put the Dawgs in a tight spot.
"Our main focus is not to press ourselves. When we do too much, we don't play as well," Johnson said. "It would be incredible to make the tournament one last time. I have only made it once in my career, so making it this year would be great."
For FSU to be knocked out of the top eight and ultimately the tournament, they would have to lose both of their next two games and both Northwood and Findlay would each have to win their last two regular season games.
The matchup Sunday, April 23, against Lake Erie was the annual senior day for the Dawgs where they honored the team's seven remaining seniors, though they aren't done yet.
Ferris softball will see its next action on the road when they take on GVSU in a doubleheader Friday, April 28, with game one beginning at 3:30 p.m. and game two beginning at 5:30 p.m.