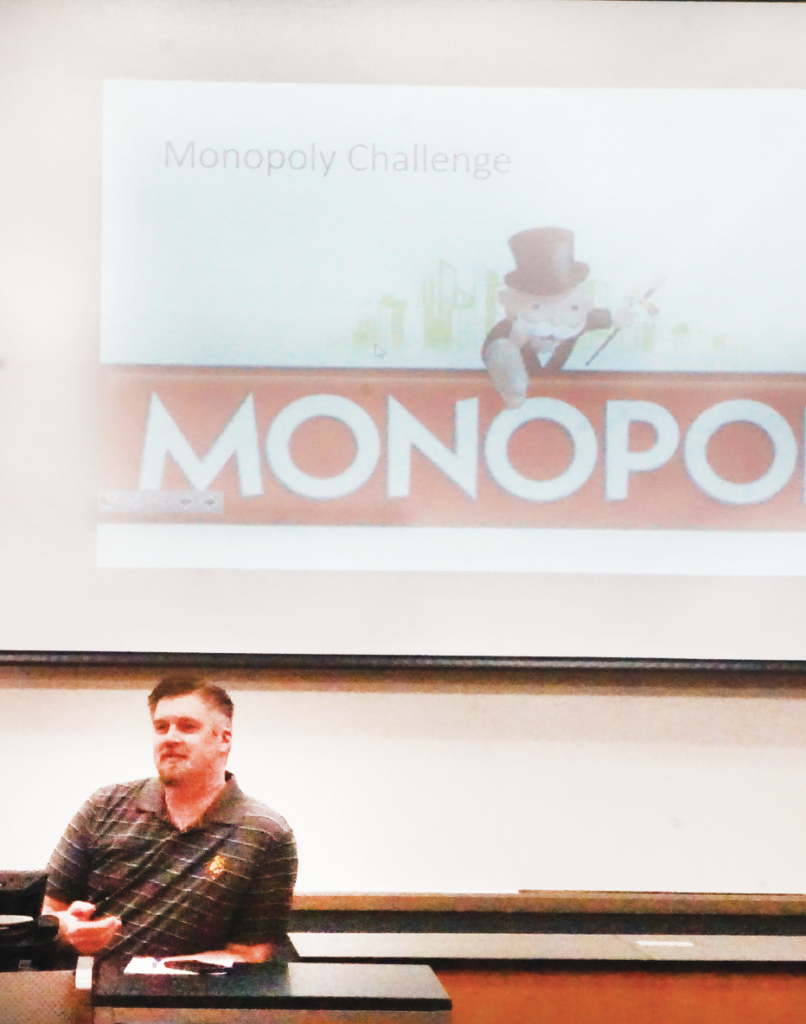 Teaching their classes as game situations has netted some instructors positive effects on their students' learning and retention.
Ferris game design instructor Andrew Peterson claims there are huge benefits from students treating college courses as a game by relating basic game techniques to the classroom elements such as a syllabus.
"Game-based learning is just a different way to look at academics," Peterson said. "It's a little bit of empowerment of what you're doing and how you're doing it."
This unique way of thinking about school is relevant to students in every field of study.
"Playing games is an engaging way for students to learn content," Peterson said.
Students talked about their favorite games, and most of the game genres were based around warfare.
"To think of school as a game is way more fun than to look at it as a fundamental obstacle in life," said Ferris health professions junior Quentavia Robertson.
"If an instructor fails to elevate their classroom and teaching methods, student's performance will reduce," Peterson said.