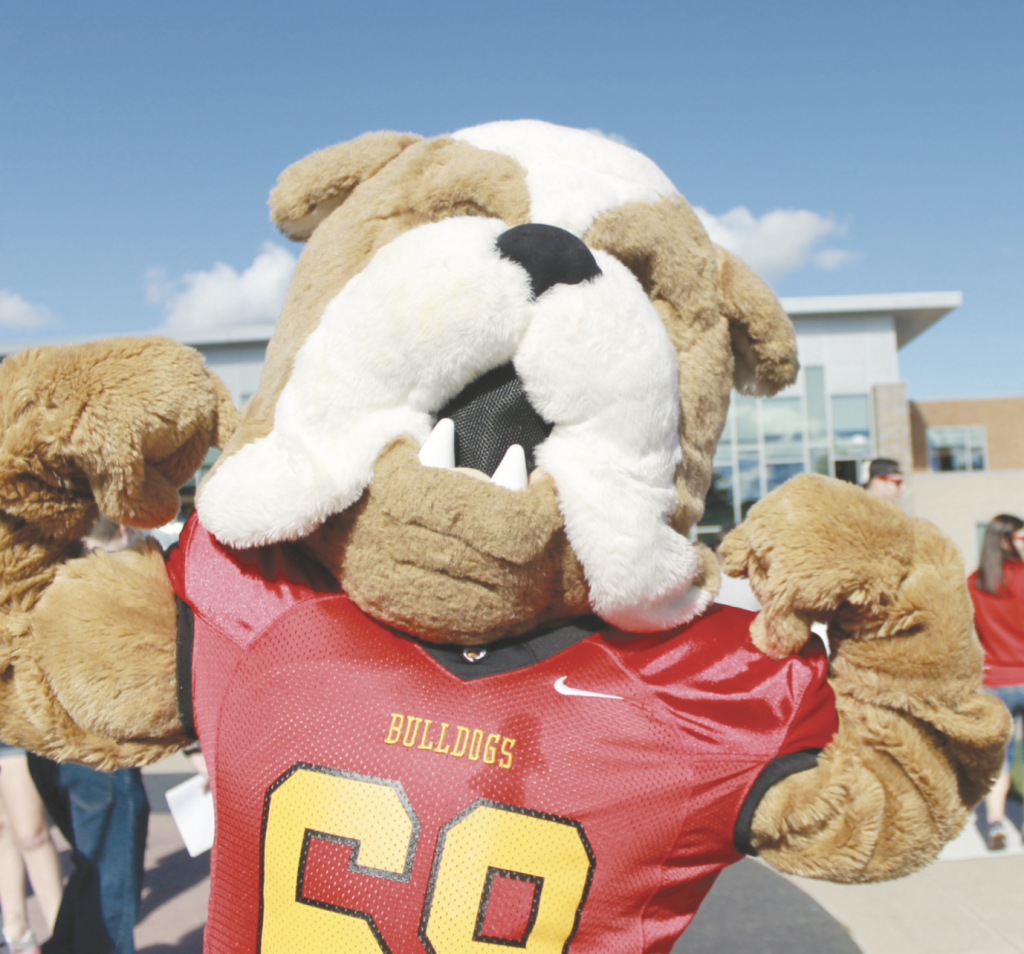 With the 2016-17 school year coming to an end, Ferris mascot Brutus Ferris says goodbye to her fans as a new Brutus steps into the spotlight.
Ferris is about to finish her degree with a Bachelor of Science in business and PGA golf management.
Being a mascot since April 2016, Ferris was able to cheer for her favorite team, the men's basketball team, all while remembering her favorite moments cheering for Ferris State University.
"When I first put on the suit, I will admit I had a difficult time seeing," Ferris said. "I tripped over everything, ran into walls and even stumbled into people. These little bloopers always made people laugh, so I usually just rolled with my mistakes."
From her first event at a pharmacy alumni dinner to off-campus events in Port Huron, Flint and Holly, Ferris's favorite event was at Ferris itself.
"I was at a football game and I was part of the halftime show where I got to throw Frisbees to a team of trained dogs," Ferris said. "I have a strong love for 'dawgs' of all kinds, so to be able to interact with these dogs and their awesome owners was so cool."
Having the opportunity to wrestle with her friendly mascot rival, Grizz from Oakland University, was also memorable for Ferris.
Being the first female Brutus, Ferris ended the year with words of advice to the up-and-coming Brutus.
"My words of advice to the new Brutus would be to always be fearless and energetic," Ferris said. "All eyes are constantly on you, and you just never know who will be watching. You have the ability to impact thousands of people around you, so take advantage of that. Make any student who attends our university proud to be a Bulldog."