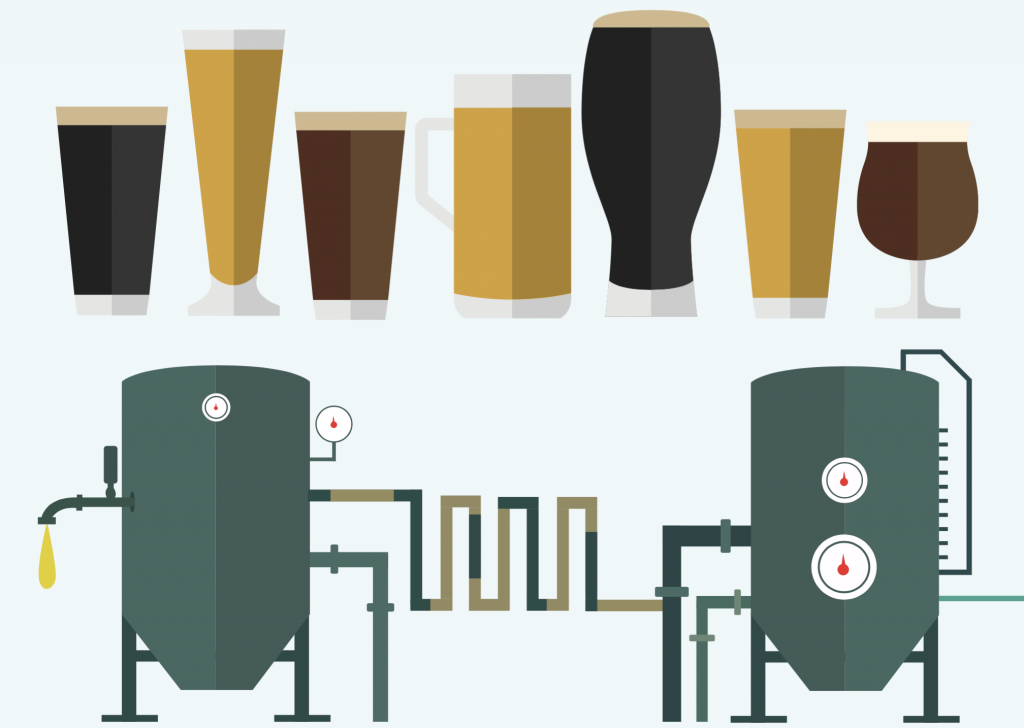 Ferris students and staff all know and love the local brewery, Crankers, but there are so many more breweries in Michigan to visit. Here is a list of the top five must-visit breweries right here in the mitten. The breweries are ranked not just by their quality of beer, but by the establishment as a whole, including food.
1. Shorts in Bellaire
Shorts gets the top spot in this list because every visit is consistently a great experience. Shorts has fantastic live music, killer food and you will certainly struggle to find a beer you don't like.
Best beer – Soft Parade
2. Founders in Grand Rapids
Founders is the brewery that comes to mind when practically anyone thinks of Michigan breweries. Located in the heart of Beer City, USA, Founders is the perfect beginning, or end, to a night on the town in Grand Rapids. Also, you can find Founders' beers pretty much anywhere you go in this country.
Best beer – Breakfast Stout
3. Batch Brewing Company in Detroit
Batch Brewing Company is located in downtown Detroit. After seeing the Tigers play or after seeing the Red Wings lose, its always a good time to stop in at Batch. Their food is so-so but they make up for it with an awesome atmosphere and top-notch beers.
Best Beer – Ginger Snap
4. HopCat in Grand Rapids (and other locations)
OK, HopCat is not technically a brewery, but it does bring together the best beers from Michigan. Not only is their food amazing, HopCat is always slammed because they have great service and fun times.
Best beer – Whatever you like
5. Bell's Brewery in Kalamazoo
Bell's has amazing beers. They call their restaurant a cafe, which makes sense because Bell's is a relaxing place. It's a sweet place to see live music, have a bite and of course, drink some beer.
Best beer – Oberon (duh)