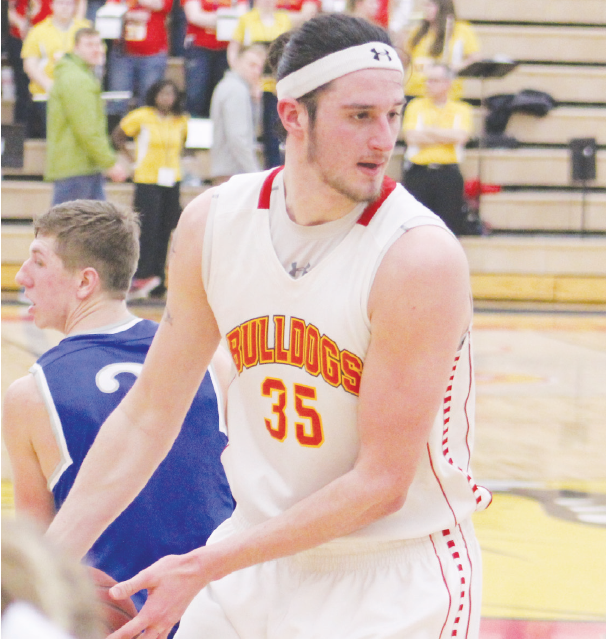 Ferris center Zach Hankins will lead a hell of a team onto the hardwood this season.
The 6-foot-10, 255-pound junior is coming off a stellar season where he helped the Bulldogs capture their third consecutive Great Lakes Intercollegiate Athletic Conference (GLIAC) tournament title.
Hankins averaged 14.6 points a game while shooting 64.8 percent from the field. He also added 10.5 rebounds a game in his 33 games last season.
"I want to be better. We had such a great year but there are still areas that we can get better, and we are all moving forward as a team and individually," Hankins said.
Hankins was rewarded for his efforts on the court when he was presented with the Male Dean Davenport Bulldog of the Year award. Hankins became the first sophomore to win the GLIAC Men's Basketball Player of the Year Award while also becoming Ferris State's first sophomore to earn consensus All-American honors.
Although Hankins has enjoyed his success, he understands that a lot of work is left to do for him to continue to grow as a player.
"You can't be complacent because when you get complacent, other people work harder than you and beat you out so you have to keep grinding and do it all again," Hankins said.
"We've been playing amazing together, we've added a lot of transfers that are going to be huge for our team. We have every single weapon we could need," Hankins said. "Right now, it's just a matter of getting some chemistry issues out and feeling good together. This is the year I want to win it all."
Ferris State will look to continue their GLIAC dominance this season while also aiming for bigger things nationally. Ferris has yet to release the schedule for the 2017-18 season.