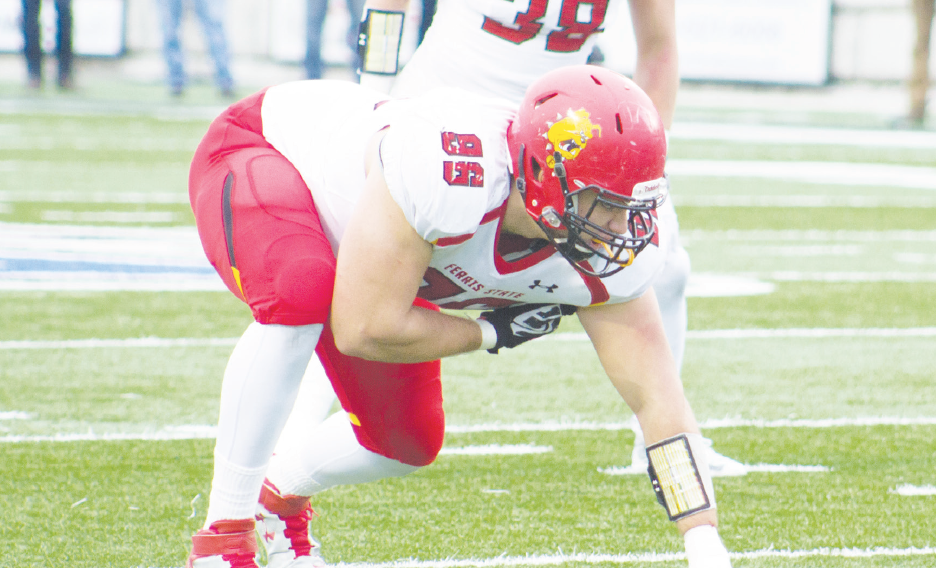 Junior defensive end Zach Sieler has established himself as one of the elite players in Division II football with Ferris State.
6-foot-5, 286-pound Sieler is coming off a spectacular season last year with the Bulldogs. He accounted for 80 tackles and led the nation with 19.5 sacks while smashing the previous school record of 13 set by former teammate and current New Orleans Saint, Justin Zimmer, in 2015.
Sieler is excited to build off last season but knows that there are still areas for him to improve.
"I feel like I've had a very productive off-season," Sieler said." I worked on a lot of my weaknesses. I'm going to focus on game-to-game and not worry about what happened last year."
Sieler helped Ferris State make a deep run in the playoffs last year before ultimately falling to Northwest Missouri State in the national semi-finals. The run was the deepest yet under Head Coach Tony Annese and the Bulldogs have their eyes set on even bigger things.