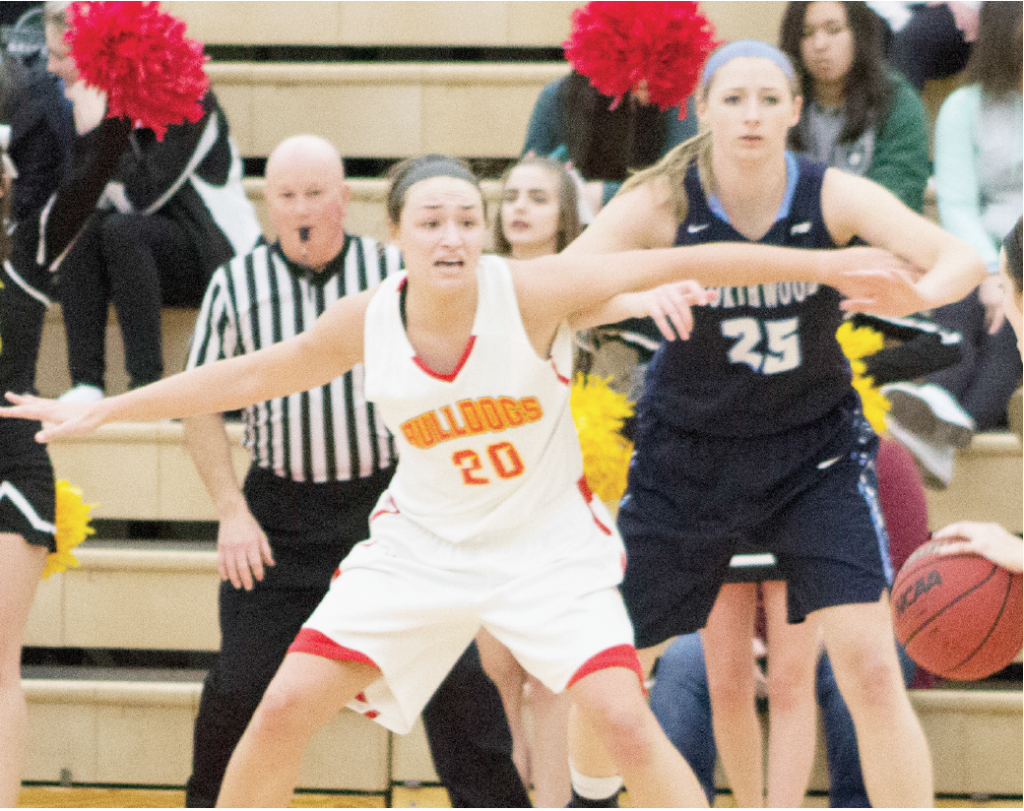 Like soldiers making their last stand, Ferris senior athletes will take their final shot at bringing a championship back to their school in the 2017-18 season.
From the time they became Bulldogs around three years ago, the senior athletes have been a part of the Bulldog athletics family that continues to produce exciting seasons for fans. The undefeated football seasons, the deep runs in the hockey playoff picture and the numerous volleyball championships are just a few examples of great things these seniors have seen.
Senior right-side hitter for FSU volleyball Hannah Guy talked about her time on the court, as well as what she expects for her final year.
"It hasn't truly hit me yet that it's my last year but it's very bittersweet," Guy said. "I'm excited to get into my career, but not being around my teammates and the sport I love is going to be something I will really miss. As for what I'm looking forward to is to help lead the team further than we have ever gone."
Guy said the thing she would miss the most are her teammates because they have become her best friends and are the closest thing she has to family away from home. As a nursing major, Guy hopes to gain a position on a hospital delivery floor once she graduates.
Bulldog hockey has a reputation for being one of Big Rapids' main attractions, and senior forward Andrew Dorantes wants to make sure that reputation stays for at least another year.
"It feels like yesterday we were coming in for two-a-days as freshmen and now it's our last go around," Dorantes said. "I'm excited to get the season started, we have a great group of returning guys and I'm most looking forward to accomplishing something special with this group."
Dorantes favorite memory as a Dawg was winning the WCHA Championship at Van Andel Arena in Grand Rapids before making it to the Elite 8 in the National Collegiate
Athletic Association (NCAA) Tournament. Once Dorantes' time on the ice runs out, the finance major hopes to see where his hockey career takes him or begin a career in financial services.
Senior forward Rachel McInerney led the Bulldog women's basketball program in points per game and minutes played as a junior last year. After a rough 2016-17 season, McInerney has high hopes for the Dawgs this year.
"It's crazy that I'm a senior already. It feels like I just arrived on campus as a freshman yesterday," McInerney said. "I'm so excited for this season, more excited than I've been for any other season, because of all of the potential we have."
The program graduated only one senior last year, creating a familiar environment that elementary education major McInerney feels will create a special atmosphere for the team in her final year.
"Part of me is sad that this is my last year but for the most part, I'm just so excited for what's to come this year for our program," McInerney said.
After college athletics are all said and done, you are left with unforgettable memories that Bulldog fans and athletes alike will be able to keep.
"I've met some of the best people here, a lot of whom have become my best friends," McInerney said. "When they say, '17 sports, one team,' they aren't kidding, because it really is one big family."
Whether a Bulldog senior athlete graduates to become a nurse, professional athlete, financial advisor, or even an elementary school teacher, they will always remain one thing: a Bulldog.