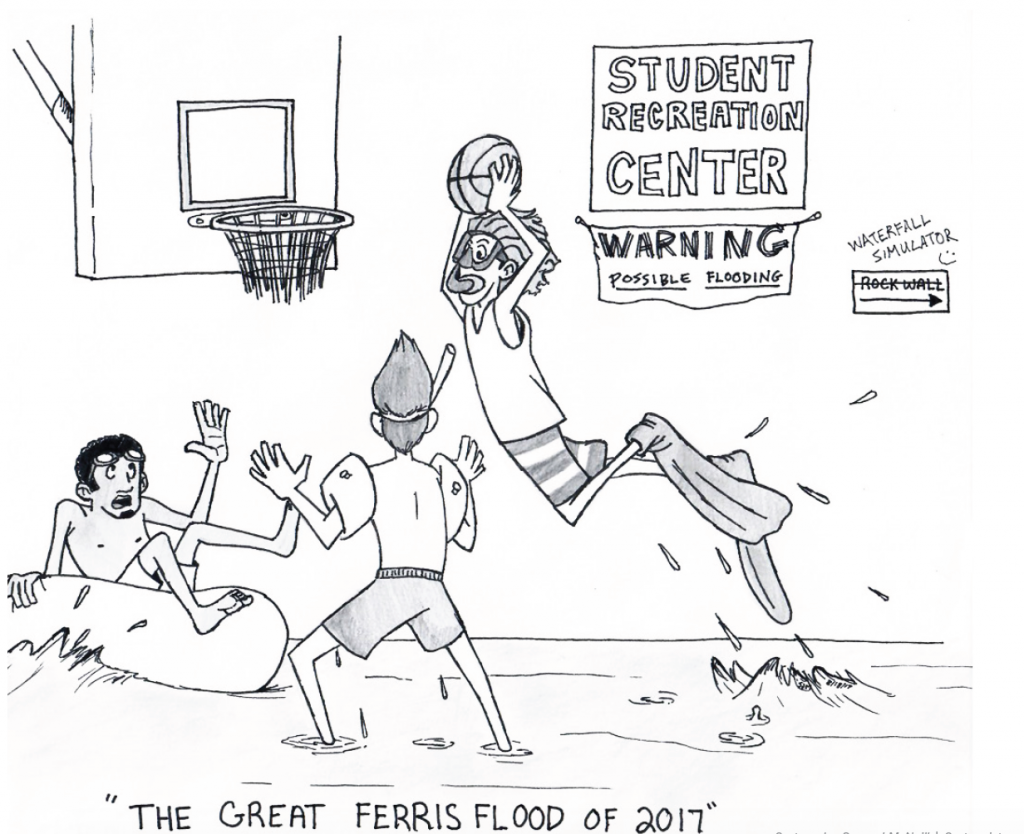 Over Memorial Day weekend this summer, the Student Recreation Center incurred "catastrophic" water damage, according to an email sent via MyFSU.
Initially the Rec Center was supposed to be closed through June 23, and the pool for the remainder of summer.
On July 6, students received an update detailing an agreement with the Holiday Inn in Big Rapids allowing "limited member access" to utilize the pool.
On July 10 the Rec Center reopened for student use, however the pool and locker rooms remained closed.
It is unclear at this time if there are any remaining deficits and University Recreation Staff was not available for comment.
Check the next issue of the Torch for a comprehensive review of the damages and costs.