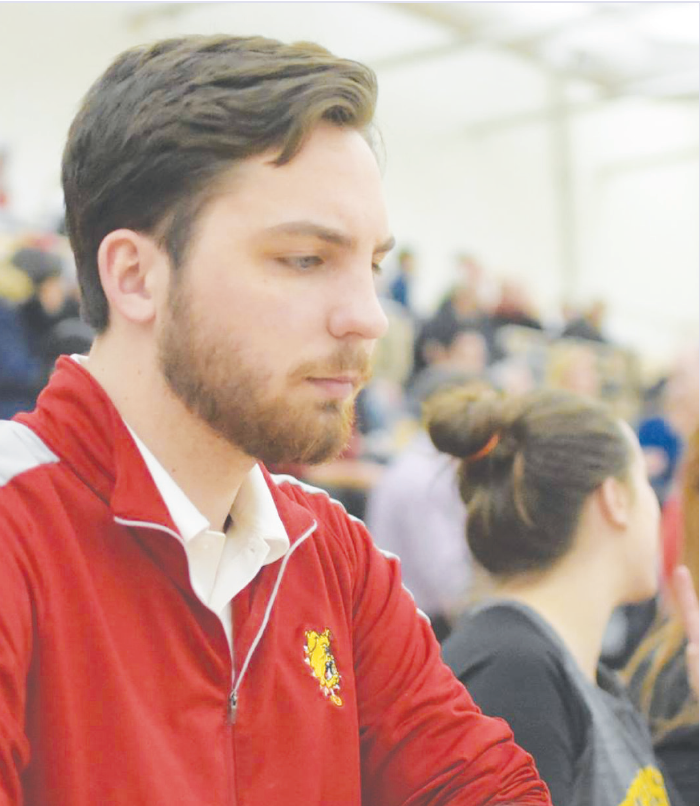 The Ferris Athletic Department appointed Harrison Watt as the new Communications Associate over the summer.
After serving as the interim voice of Bulldog hockey last year, Watt's desire to stay within the program led him to apply for a more permanent position. The only thing standing in his way was a pool of over 70 additional applicants.
"There really was a great pool of candidates," Watt said. "This job encompasses a lot, so the way my abilities improved in non-broadcast areas of the job over the past year was a big help."
In addition to the vast improvement of Watt's broadcasting abilities, his familiarity with Ferris athletics gave him an edge heading into the application process.
Not only did Watt serve as the interim voice of hockey last year, but he had been working around Ferris athletics for almost his entire time as a student.
Whether it was handling social media and visual production for the athletics program or even working for The Torch as a Sports editor turned editor-in-chief, Watt seemed to be a natural fit within the athletic system.
"The interim year was a great test run for me," Watt said. "But I'm ready to show I'm capable of producing far more than I did last year. I work hard and I love being here."
In his new role with the Bulldogs, Watt will continue to be the play-by-play broadcaster, but a whole new world awaits him as he will be asked to work with all 17 of Ferris' sports programs.
While he may be spending quite a bit of time behind the scenes this coming year, Bulldog fans can expect to see Watt sitting in that broadcast box come October.