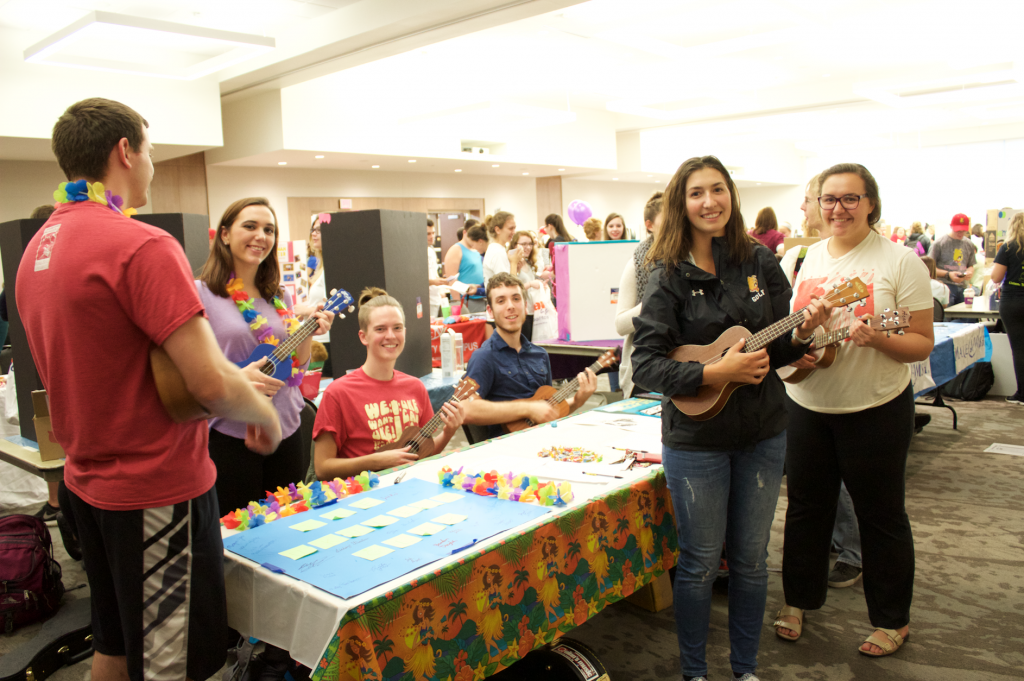 In university life, students have to balance their valuable time and money between many things. It can be quite refreshing when organizations on campus and surrounding businesses come together to save students a little of both.
Ferris State University's Bulldog Bonanza is an event that meets the standards of this refreshing dream.
Ferris product design engineering senior Justin Gray has attended Bulldog Bonanza for the past 4 years and because of all the opportunities offered, will be attending this year as well.
"Every year, I look forward to getting coupons, free stuff, free food and I like to see advertising from any new places in Big Rapids," Gray said.
The involvement between Ferris and the Big Rapids community is showcased through different business' inclusion in the event, as well as registered student organizations (RSOs) on campus.
Ferris biology and pre-pharmacy senior Erin Duma was one of many participants last year.
"I am a member of Pre-Medicine/Pre-PA Club so I worked the table and got to walk around as well," Duma said.
One of Duma's favorite parts of the event was the large turnout of students and the amount of RSO participation.
Ferris, data analytics sophomore Gavyn Gallagher is another student who will be attending Bulldog Bonanza with his RSO this year.
"The data analytics association will be there this year. I'm on the E-board with the club," Gallagher said.
Gallagher is looking forward to welcoming new faces to his club's organization, as well as seeing a variety of other clubs.
Bulldog Bonanza will take place in the University Center Wednesday, Sept. 6, from 4-7 p.m.