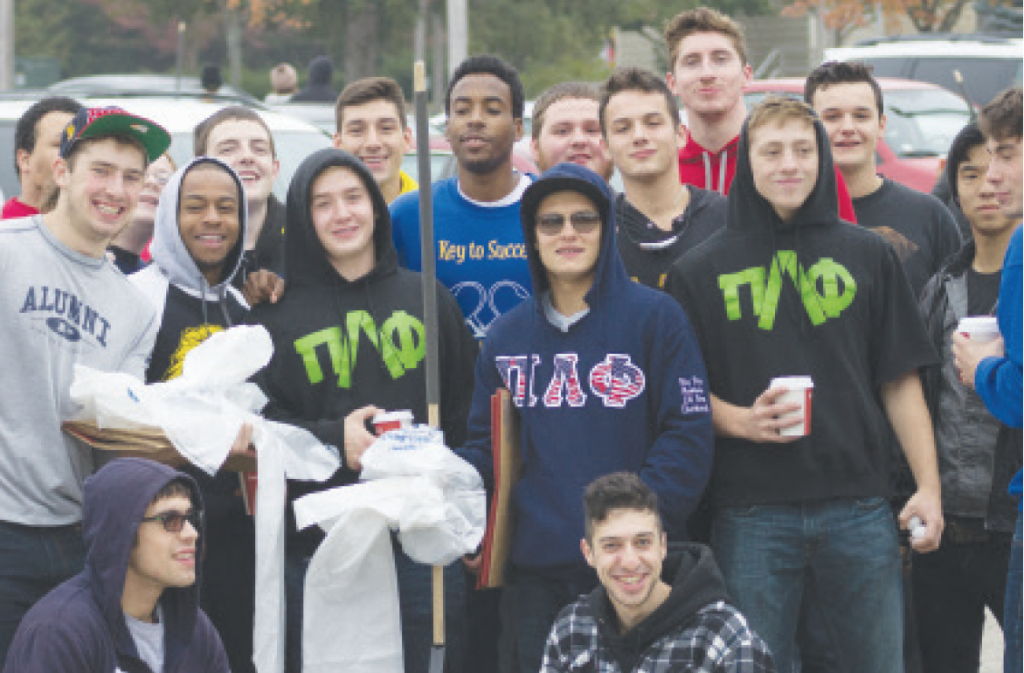 Ferris has two main community service projects: the Big Event and the Big Alleyway Cleanup. But are two events really enough?
The Big Alleyway Cleanup, which begins 11 a.m. Saturday, Sept. 9, is a community service event that focuses on cleaning up alleyways around Big Rapids. This year, the event also acts as a test run for Big Event 365.
"It's nice for the students in that the Big Event is a way for them to give back to the community, and this is still beautifying the community, but a lot of it is their own backyard," said Ferris psychology senior Alex Reeds, coordinator of the Big Alleyway Cleanup. "So we're cleaning up the alleyways that they walk through to class, which is nice because some of it is probably their mess that they're cleaning up."
Although the Big Alleyway Cleanup is smaller than the Big Event, it still had around 80 to 90 participants last year and allowed for a lot of ground to be covered, according to Reeds.
"Last year when we did it, it was smaller and we were still able to clean up about 50 blocks worth of alleyways close to campus," said Ferris fifth year industrial chemistry student Adam Jandura, president of the Bulldog Sustainability Alliance. "So if we could at least meet that goal and leave a good impact on the community at the beginning of the year, I think it's all gonna be great."
In addition to the Big Alleyway Cleanup giving back to the community, it also is a trial for a potential new charity system called Big Event 365.
According to Reeds, the idea behind Big Event 365 is that student organizations would be able to adopt an alleyway or an area on campus that they would like to maintain. The organization would get a sign for their alleyway from the city, stating that the group is responsible for that area. The organization would then be in charge of doing a cleanup of their alleyway at least twice a semester.
The Big Alleyway Cleanup is the first step to see if the student body would be interested in year-round service of keeping the community clean, rather than just doing one session per year.
"What we're really looking to do with this program is to see if the community wants us to have one big event like this, or if they would prefer to have it be on their own, and you would come here and check out rakes when you need them, and you were just responsible for doing it," Reeds said. "So it's a test run, basically."
Registration for the Big Alleyway Cleanup is available through Orgsync. Volunteers can register as an individual or with a group or RSO. Students are encouraged to help give back to Big Rapids and potentially consider adopting an alleyway with their organization.
"This is our school and Big Rapids is our home," Jandura said. "So it's kind of our responsibility to help take care of it."