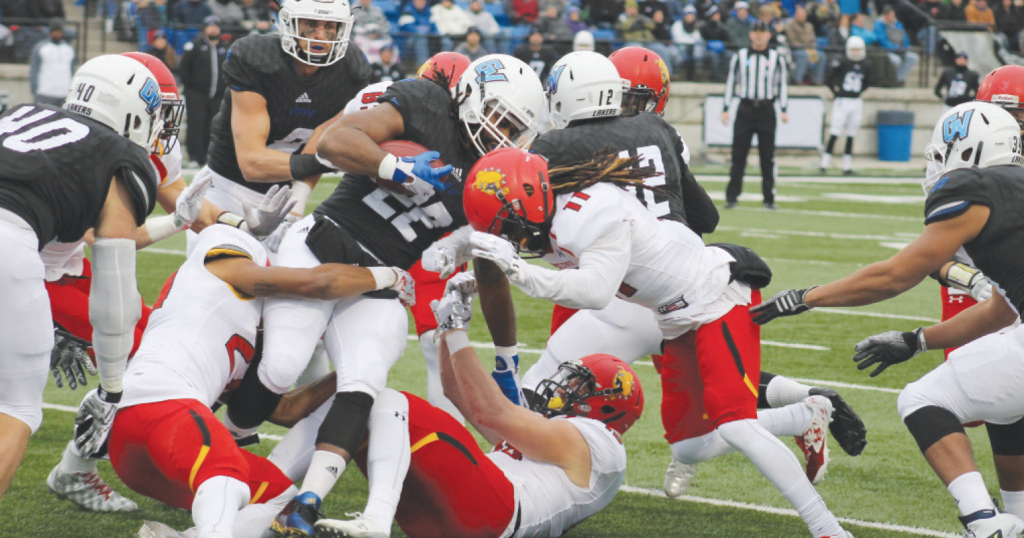 Hero Sports recently tabbed Ferris State as the best college football team in Michigan regardless of division.
Ferris football edged out many other schools for the nod including the University of Michigan, the winningest college football team in history. For Ferris students and fans of Ferris State football, the most satisfying part of this is beating out rival Grand Valley State for the honor.
Though Head Coach Tony Annese knows the acknowledgment won't guarantee success this season, nor does it mean the Bulldogs will be meeting Alabama in the College Football Playoff anytime soon, he and the team are honored by the recognition.
"I told our guys that it's something they should be really proud of because there are a lot of great football programs in the state of Michigan. I'm very pleased to know that we've come that far and that our kids have been recognized," Annese said.
Annese has compiled a 49-12 record since taking over the program. His success has included back-to-back GLIAC championships.
The excitement was shared throughout the locker room when the coaching staff broke the news to the players.
"We were pretty excited. We didn't even know they were doing a vote or anything like that and we saw that. It was nice to get recognized like that," Ferris senior defensive end Zach Sieler said.
The Bulldogs received the honor a year after losing in the Division II semi-finals to eventual national champion Northwest Missouri State. The playoff run was the deepest in school program history, and the team is ready to take the next step in hopes of winning a national title.
"I think we realized that everyone can be beat and it showed us what we need to work on and where we're weak," Sieler said.
The Bulldogs will open their season on the road Saturday, Sept. 9 against Findlay.