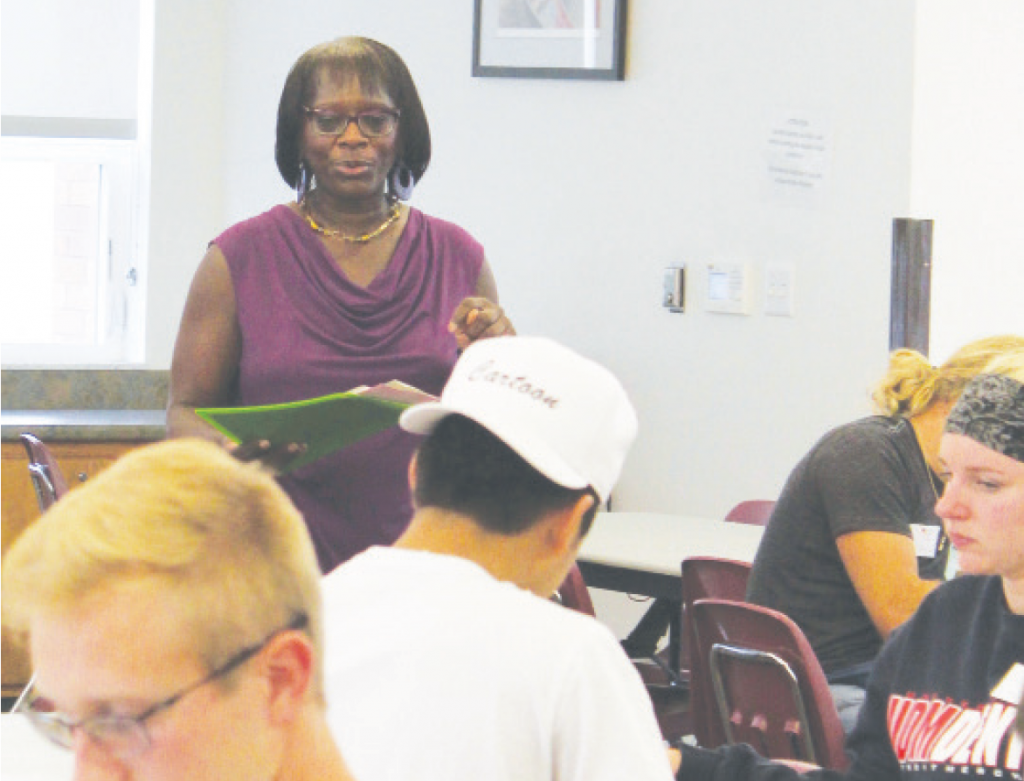 Between finding classes, completing homework and making friends, starting college as an incoming freshman can be a difficult adjustment for some.
The SCHOLAR Peer Mentor program is dedicated to helping make this transition as smooth as possible for new students. The program kicked off its fourteenth year Sunday, Aug. 27. Upperclassmen can volunteer to serve as mentors to freshmen and transfer students in order to help guide them during their first year at Ferris.
"We just know that that was one of the things that could benefit a student is to have someone that they could relate to and connect, as a college student or even a transfer student from another institution," said Karen GreenBay, the director of the SCHOLAR Peer Mentor program. "So we wanted to pair them up with someone that is their peer, someone that has possibly been through the ropes and can give them some assistance as they pursue their education here at Ferris."
Mentors are assigned two or three mentees to guide throughout the school year and are available to help their mentees with multiple aspects of their college experience.
"Academics is the main thing," GreenBay said. "We want to inform the students, or remind them probably, what their goal is and what their priorities are and try to help them stay on track."
Outside of the classroom, mentees can look forward to bonding with their mentor, according to Ferris criminal justice sophomore Karen Barrose.
"It's more beyond of a friendship," Barrose said. "They help you out, you help them out."
Mentees in the SCHOLAR Peer Mentor program join willingly. With that said, every student has a different reason to be a part of the program.
Some students, such as Ferris accounting freshman Maurice Vinson, are hoping that their mentor will keep them on the right path.
"I don't want to mess up my first year," Vinson said. "I feel like I was gonna do bad this year without any help. I feel like I would do dumb stuff."
Other students like Ferris nursing freshman Natalie Jasman are hoping to gain academic support and a better understanding of time management.
"Sometimes new students are maybe hesitant or shy or not sure of what to do or who to see, so we just hope that individual that is serving as their mentor will make that frustration go away a little bit," GreenBay said.
The SCHOLAR Peer Mentor program has expanded over the past 14 years and maintains a high success rate. Some students who begin as a mentee will later volunteer as a mentor in the following years.
"This is my first year as a mentor but yeah, I plan on coming back," Barrose said. "Just because I want to help other people, just how they helped me when I needed it."